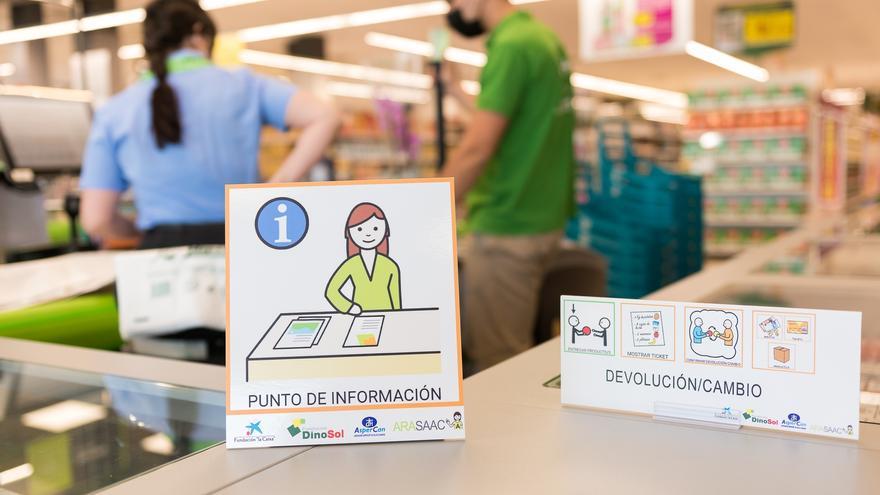 HyperDinothrough the DinoSol Foundation, has adapted five of its stores to guide and accompany people who, with Autism Spectrum Disorder (ASD)go to a chain establishment to make the purchase.
On this occasion, the new stores that join the project are HyperDino Triana and Hyper Dino Manearain Gran Canaria, and HyperDino Venezuelans, HyperDino Round Stone and HiperDino Polígono de Güímar, in Tenerife.
The project Accessible Store has made it possible to install strategically placed pictograms and sequences to help these people, informing them of which section they are in or when to checkout, for example.
In February of this year, the DinoSol Foundation and the Asperger Association – TEA Islas Canarias (AsperCan), with the support of the "la Caixa" Foundation through CaixaBank, set up the first HiperDino store in the Playa Honda Industrial Park (Lanzarote ), which made the chain the first in Spain to install pictograms and help sequences to improve universal accessibility.
HiperDino and the DinoSol Foundation continue to work hand in hand to go one step further and promote the social inclusion of people with functional diversity. At this time there are already six adapted stores.