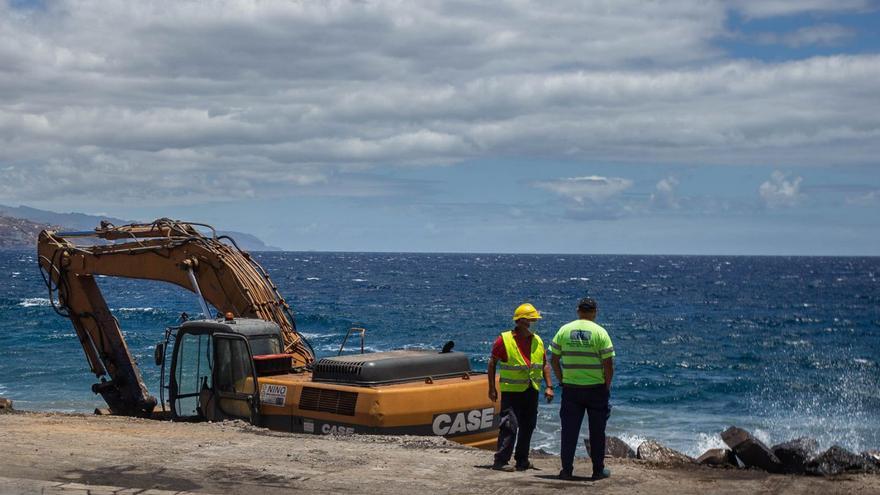 The Cabildo estimates that more than a thousand companies have been saved from closure in the last two years on the Island thanks to the four million euros injected as a direct subsidy to SMEs with less than ten workers. During the toughest period of the restrictions due to the covid-19 pandemic, this aid has allowed some 3,000 jobs to be preserved in Tenerife. The president of the Island Corporation, Pedro Martín, highlights the good results "at the most necessary moment".
The Cabildo has resolved this month the second call for subsidies for job maintenance, to which 3.89 million euros have been allocated. Thus, the companies, mostly small businesses -95% of the productive fabric- support their staff and maintain their activity.
The Minister of Employment, Carmen Luz Baso, explains that the aid line, managed through the Fifede Foundation, was designed with the aim of removing the templates from the Temporary Employment Regulation File (ERTE).
In a first call, in 2020, aid was granted for 1.2 million euros, with which they supported 427 companies that recovered 1,043 workers. The second call, whose resolutions have been published this month, had 2.39 million euros, allowed to subsidize 704 companies and protect 1,708 jobs, with between 2,250 and 6,750 euros per company.
The Cabildo also launched the municipal Employment Plan, whose two calls have allowed promoting around 1,500 hiring of unemployed.
2,751
Job positions
Those that have been maintained thanks to these direct subsidies that have allowed maintaining the business fabric and, therefore, jobs in different productive sectors.
1,131
Companies
They have less than ten workers on staff, they are the vast majority in Tenerife and they have been able to recover them after the ERTE and maintain activity thanks to the aid.