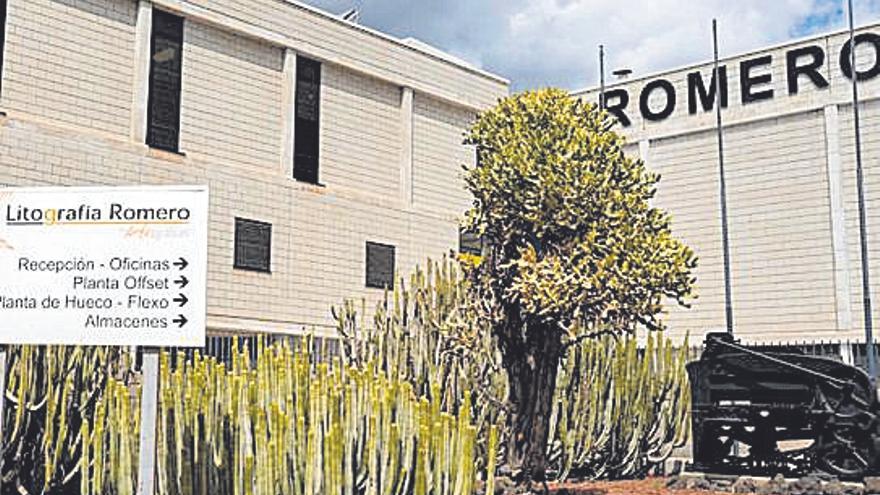 Don Ángel Romero Tardido, an Andalusian specialist in Graphic Arts and an excellent engraver, stops in Santa Cruz de Tenerife on his way to Cuba. He decided to change the American adventure for the Canarian adventure, and founded, in 1880, Litografía Romero, joining the development and growth of the Archipelago.
Rosemary Lithograph is a Canarian company that since 1880 has been at the forefront of the Graphic Arts sector, both locally, nationally and internationally.
With 140 years of history Rosemary Lithographfaithful to the philosophy of its founders, stands out for its technology, service, work well done and professionalism that keep it as leaders in the sector and in Canary Islands. "Our customers appreciate the product made in the Canary Islands because, in addition to having the same quality or better than the same products brought from the international market or even from the peninsula, they have the logistical advantage of speedy delivery," they say from Litografía Romero, which offers its publication services, labels, packaging, packaging paper or sustainable packaging, a new line of ecological packaging as an alternative to plastic that allows the reduction of the environmental impact, with materials from responsibly managed forests since they have PEFC certifications and FSC, highly rigorous forest certification systems.
"Today, a lot of value is placed on sustainable and ecological products. We try to follow this line by using certified and sustainable raw materials", they report from the island company that is committed to the growth of Canarian society. "Producing for large companies in the Canarian market, builds the basis for the generation of employment on the islands and, as a consequence, economic wealth for families", they say from Litografía Romero, who remains faithful to his innovative and growth spirit. «The company has the ISO9001 quality certification and uses raw materials that meet the ecological requirements and certificates of sustainability with the environment. Among the new projects is the transformation of the factory to be able to comply with a new BRC food standard to guarantee quality in the manufacture of food packaging", they conclude.