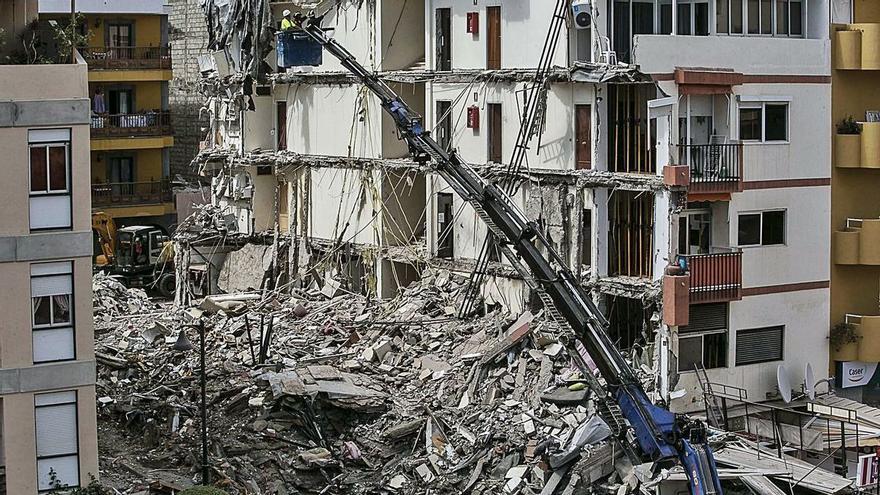 The Arona Town Hall commemorated this Thursday the sixth anniversary of the collapse of a building located in the center of Los Cristianos and that caused the death of seven people.
The event was presided over by the mayor, José Julián Mena, and was attended by members of the corporation, neighbors and relatives of the deceased and representatives and agents of the local and national police, as well as Civil Guard and Civil Protection personnel.
The building collapse It happened shortly after 9:30 in the morning, at which time a minute of silence was observed today and a wreath was placed on the wall that surrounds the site where the collapsed building was located. a note from the council.
In addition to cause the death of seven peoplethe collapse of the building forced evict ninety others, also from adjoining buildings, and mobilized 250 troops during rescue tasks that lasted several days.
José Julián Mena has expressed his sorrow and his tribute "to all the victims of the worst event that Arona has experienced in decades", as well as "dozens of people who mobilized to help the victims, who showed their humanity and gave their best."
The criminal case opened after the events was archived by the Court number 3 of Arona in July 2018, the same month in which the City Council appealed said file before the Provincial Court, which confirmed the court's decision in September 2021.