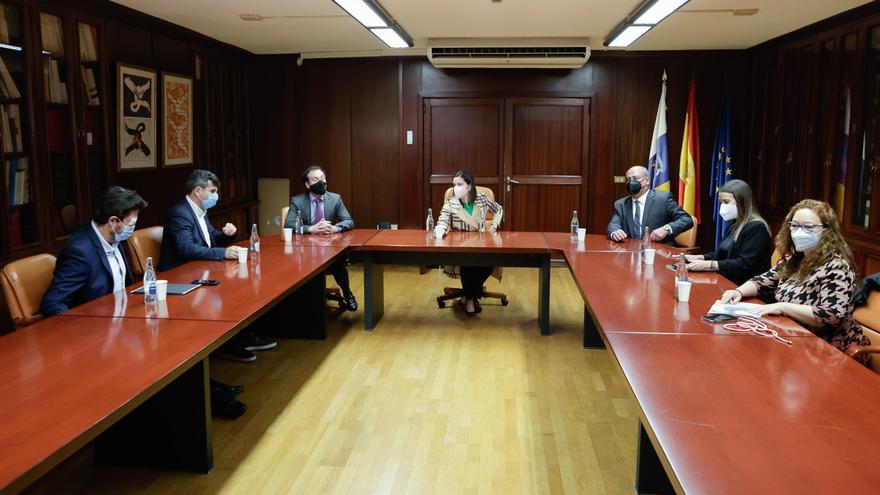 Under the project Campaign to Promote Industry 4.0 in the Industrial Sector, subsidized by the Ministry of Tourism, Industry and Commerce of the Canary Islands Government, Asinca has organized a Training Program for Managers and Directors in Digital Transformation. Today, April 4, the registration period for this program opens, which aims to promote digital transformation in Canarian industries from the Management itself, so that the Management leads a cultural and organizational change that moves in a cascade and involves at all levels of the company.
For this, during the 52 hours that make up this Program which will take place in person on the islands of Gran Canaria and Tenerife, with the possibility of attendance at streaming, contents aimed at training management levels and those close to management in Digital Transformation skills and developing Digital Culture will be taught; know the main competitive levers of the new industry 4.0 and 5.0 business models; acquire a strategic vision of the industry in light of digital transformation; evaluate the degree of digitization of the participating industries; know the enabling technologies (TDH) and the other technological tools for an industry 4.0 and 5.0; know the best practices for the elaboration of a Digitization Plan; and facilitate the knowledge of specialized providers that help them in the digital transformation. People who wish to participate may request their registration from 9:00 a.m. on April 4, 2022 until 2:00 p.m. on April 20, 2022.
The program, which will be inaugurated on Monday, April 25 by the Minister of Tourism, Industry and Commerce of the Government of the Canary Islands, Yaiza Castillawill be performed during the months of April to June 2022 and will allow the training of 36 Canarian industrial managers and directors.
The program will be developed by MBA Business School, training entity with a long history and experience in executing training programs for managers and will be taught by professionals with recognized experience in national and international companies. Any person who occupies a management position (general management, management or similar or department management) in an industrial company located in the Archipelago, and whose activity falls under headings B, C, D and E of the CNAE-2009, may participate.