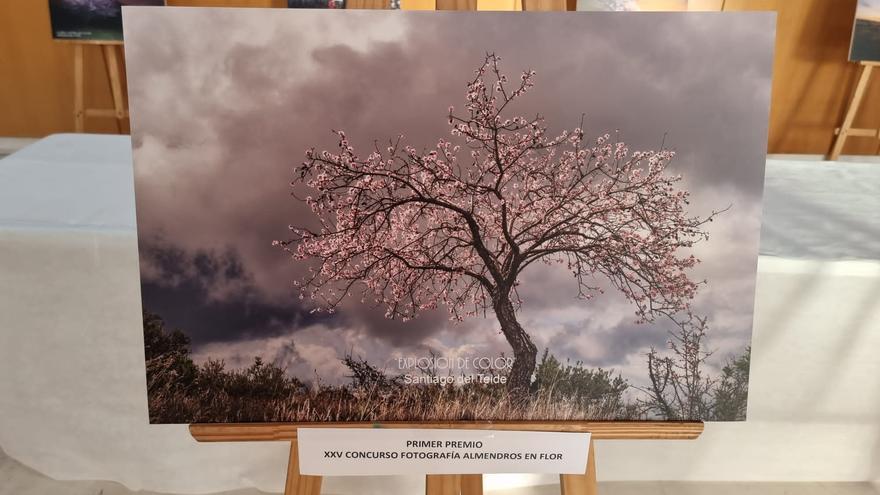 The City Council of Santiago del Teide recently announced the winners of the XXV edition of the Photography Contest "Almendro en Flor 2022".
From a total of 120 participants, a selection was made where the twenty best photographs aspiring to win the prize were selected. Hence the jury, chaired by the Councilor for Culture, Sergio Mendoza, who was accompanied by different photography professionals, named the winners.
In this sense, the first prize valued at €300 was awarded to Antonio David Taño Felipe for his work under the title "Explosion of Color". The second prize valued at €200 went to the photograph entitled "Color de Almendro" and made by Moisés Pérez Fernández. Finally, the third prize valued at €150 went to Maite García Bello with the photograph entitled "Chimayachi enjoys the sunset".
In addition to the three winners, there was a second prize valued at €100, which was awarded to Agoney Trujllo González for her photograph "Natural Pollination".