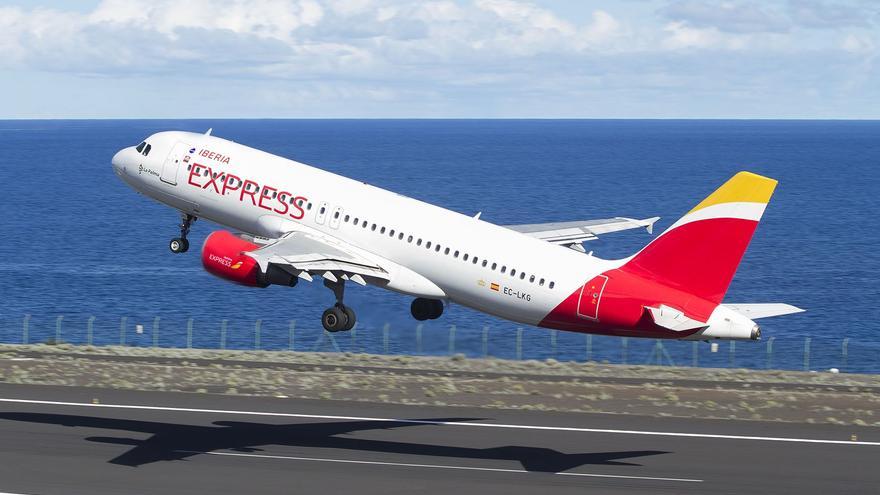 Iberia Express will offer more than 1.7 million seats to the Canary Islands and more than 95,000 seats to the Balearic Islands this summer seasonwith a total of 2.7 million seats between the two archipelagos, which is 27% more than in the same period of 2019, the airline has reported.
Tenerife and Gran Canaria with 48 weekly frequencies on average, and Palma de Mallorca with 45, are the routes on which the airline has planned a greater operation for this summerindicates the company in a statement.
Highlights the capacity increase on the routes to Lanzarote (+42%), Gran Canaria (+25%) and Fuerteventura (+24%) compared to the same period in 2019.
This means that Iberia Express will operate an average of 48 weekly frequencies to Tenerife (34 to Tenerife North and 14 to Tenerife South), reaching between 6 and 7 daily flights in the strongest summer months.
In the case of Gran Canariathe airline will also have an average of 48 weekly frequencies and up to 7 daily flights in months of higher demand.
There are 18 scheduled weekly return flights to Lanzarote, 15 to Fuerteventura and 10 to La Palma.
Similarly, the transversal routes Oviedo-Tenerife North and Tenerife North-Vigo They will maintain two weekly frequencies during the months of July and August.