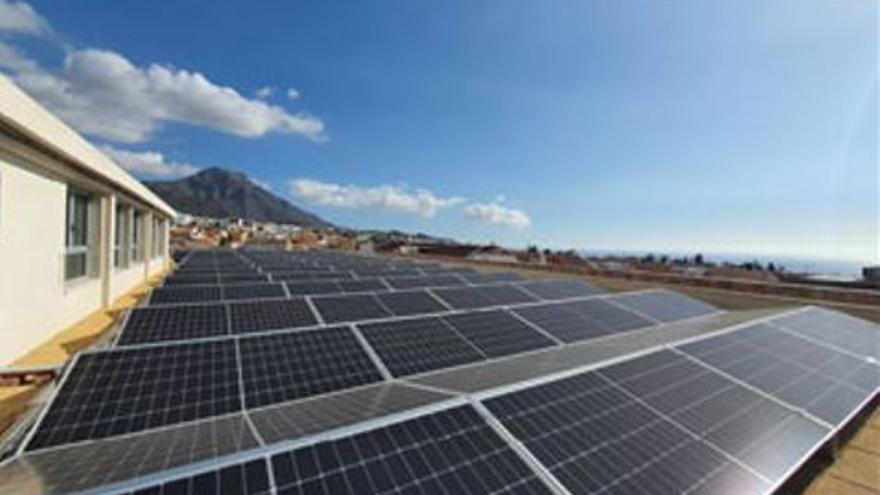 About 40% of Spaniards believe that the global warming or climate change It is one of the three main environmental problems that Spain faces, followed by waste management and air pollution, which seriously harm the environment, contribute to global warming and impoverish life.
Due to the activities and massive emissions of man, this phenomenon has been increased. As a result, there is a rise in sea level, which will cause damage to infrastructure and beaches, with losses for the tourism sector, reducing overnight stays in Spain, including the Canary Islands, by 96% in 2080. Another effect adverse are extreme weather events such as storms, hurricanes, fires and droughts that will cause damage to our crops and food production processes. Another consequence of climate change will affect biodiversity, since 50% of the fauna in Spain could be reduced to the current distribution of its habitat by more than a third.
Taking into account all the above points, social responsibility is gaining more and more strength because only together can we face climate challenges.
Addressing these challenges:
The European islands have the potential to be pioneers in the clean energy transition. They are endowed with excellent conditions to produce energy from the sun, wind and waves. However, they often lack the necessary infrastructure to take full advantage of it. Energy storage and low grid capacity pose major challenges, causing most islands to import power from mainland fossil fuel sources. Thus, the islands remain heavily dependent on fossil fuels. The Canary Islands are no exception: 79% of the electricity on the island of Tenerife comes from fossil sources. Which means that electricity prices can be up to ten times higher than those of the peninsula, as well as being extremely volatile.
Taking into account these data and the perfect conditions for the production of renewable energy, especially the availability of the sun, the islands offer an ideal testing ground for future energy systems. In the coming years we could witness a significant increase in renewable assets in them and a deployment of quite interesting new technologies, which will take their first steps on the islands and enter the mainland mass market later. In particular, the Canary Islands can become pioneers due to the orientation towards the future of their inhabitants and municipalities and their awareness of how important it is create a "green future".
This active participation of citizens together with the implementation of the necessary technologies, such as photovoltaic solar systems. Both will help us meet the objective of the Government of the Canary Islands that all the islands work with 100% renewable energy in 2040.
empowerment of people
As people become more aware of climate challenges, the number of citizens who want to contribute to energy transition, for example with photovoltaic systems. To accentuate this trend, Europe is focusing on empowering people: Based on the European Clean Energy Package, new rules are to be transposed to all EU Member States. Spain is the country that leads the way in the implementation of energy self-consumption communities. Taking into account that these energy communities allow for the first time to share surplus energy with nearby neighbours, this also means that, for example, people who do not have a roof (and therefore did not have direct access to photovoltaics until now ) have the opportunity to do so.
That is why the Adeje City Council and E.ON Innovation have created the first citizen community of innovative energy self-consumption in Europe, Adeje Green. This initiative is the first of its kind in Europe and will allow the citizens of Adeje and the local authorities to collectively produce, share and use their own renewable electricity.
Through this innovative citizen engagement approach, an energy community is created made up of several local "circles", each equipped with a photovoltaic plant at its center. Each of these photovoltaic systems will provide solar energy to several neighbors within a radius of 500 meters around the production asset. All these circles together will form a great Adeje Verde energy community.
The first photovoltaic system in this community has been installed on the roof of the Adeje Municipal School of Music (EMMA). It is expected that by the summer of 2022, 200 households will begin to collectively consume energy from this photovoltaic plant, which will produce some 149,200 kilowatt hours per year, reducing CO2 emissions by 116 tons per year. This is equivalent to 469,173 kilometers, that is, as if we were making a one-way trip to the Moon, according to the United States Environmental Protection Agency.
Together we can transition to local green energy and fight climate change.
For more information visit https://adejeverde.com/