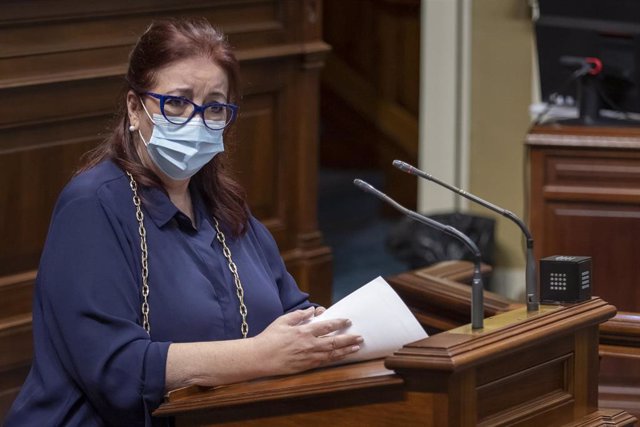 Archive – The Minister of Education, Universities, Culture and Sports of the Government of the Canary Islands, Manuela Armas – PARLIAMENT OF THE CANARY ISLANDS – Archive
SANTA CRUZ DE TENERIFE, March 23. (EUROPE PRESS) –
The Investigating Court Number 1 of Santa Cruz de Tenerife has admitted for processing a complaint filed by the digital university Tech Education Rights & Technologies against the refusal of the Government of the Canary Islands to process its implantation permit in the archipelago.
By virtue of the judicial order, made public this Wednesday and advanced by 'Crónicas de Lanzarote', both the Minister of Education, Manuela Armas, and the Deputy Minister, María Dolores Gutiérrez, will be called to testify on April 4, from the 10:00 a.m., for an alleged crime of prevarication.
The university operates from the island of Tenerife and provides services to students from up to 23 different countries and has more than 200 jobs, but since 2017 it has collided with the lack of administrative recognition by the Canarian Government.