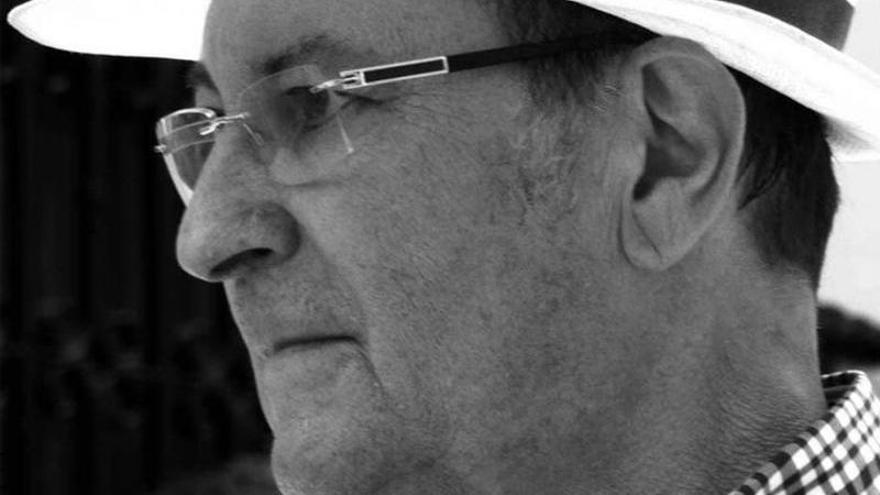 La Orotava don't forget the doctor Pedro Eustaquio Perez Garcia, who died on March 30, 2021, and on April 1 will pay him a new tribute to keep his memory alive forever. It will be through a concert in the Taoro Lyceum Society; the presentation of a book with a title as accurate and resounding as boy and periodand the lettering with the name of this illustrious villero of a pedestrian walkway that he walked so many times, between the Plaza del Quiosco and El Puenteon the street Estevez Sculptor Career.
Pedro Eustaquio Perez Garciaknown to his friends and family simply as boy born in La Orotava on June 20, 1949. Son of Juan Jose Perez and Maria Luz Garcia. grandson of the Pérez Bethencourt family of La Venta Nueva and of the family of teacher Eustaquio García, carpenter and ironmonger. Both from the Villa. He studied medicine at Santiago de Compostelain Galicia, where he met his wife Maria Luisa Lapido Pazos, in the town of Padrón, where he even received the Gold Medal from Amigos de Padrón. He had his consultation as a specialist doctor in otorhinolaryngology in La Orotavawhere he was a highly respected and loved professional, with a multifaceted life path that led him to stand out in music, business, sports, culture and one of the most villeras traditions: the carpeting.
He was much more than a great ENT. President of the Canary Islands Accident Mutual (MAC)between, between 1992 and 2010, and from San Isidro Basketball Club, in the 80s of the 20th century; Responsible for several decades of one of the flower carpets of the Corpus Villero route, and a member of musical groups such as Quinegua. The villero of honor, writer, forestry engineer and politician Isidore Sanchez Garcia remember that your cousin boy «He left many friends because of his social empathy during his life in the world of school, sports, university, music, medicine and carpets. Also as president of the MAC. On La Orotava and throughout the island of Tenerife, also in Galicia where he went to study medicine in Santiago de Compostela. There he met his wife Marisela Lapido with whom he had three children: Juan, Pedro and David».
Sánchez explains that the origin of this tribute is in «a group of friends from boythe well-known and habitual ones of the Wednesday Rockregulars for years at the still life of the remembered friend Genaro, in Saint Ursulaand the restaurant Ten percenton The slaughter». They invited him to some meetings to share with the special group called Chicho in memoriam the organization of «a tribute to remember him as he well deserved. Thus we began to meet old and young friends in a special place in the upper part of the Villa, in the still life of Eduardo Padron, at his farm El Reloj. As a result of our meetings, in which friends from the MAC and musical groups participated, we agreed to organize together with his family a religious act related to the year of the date of death of boyon Wednesday, March 30, 2022, and other cultural events in subsequent days.
next April 1 It will be the key day of this tribute, in which from 6:30 p.m. the passage "between El Puente and La Alameda" will be labeled with his name, a unanimous plenary agreement of January 25, 2022. From 7 p.m.: 00 hours, the Liceo Taoro will host the presentation of the book boy and periodedited by The Canarywhere more than 26 people have participated: friends, relatives, collaborators and public representatives such as the mayor of La Orotava, Francis Linares. The day will conclude at 7:30 p.m. with the concert Chico's friends, where they will participate Quinegua Group, Arístides Galán, the Ucanca Trio, Los Soles, Chago Melián and José Luis León. To attend you will need to purchase tickets at tomaticket.esthe Liceo Taoro, the Tasca el Gomero or Casa Egon.