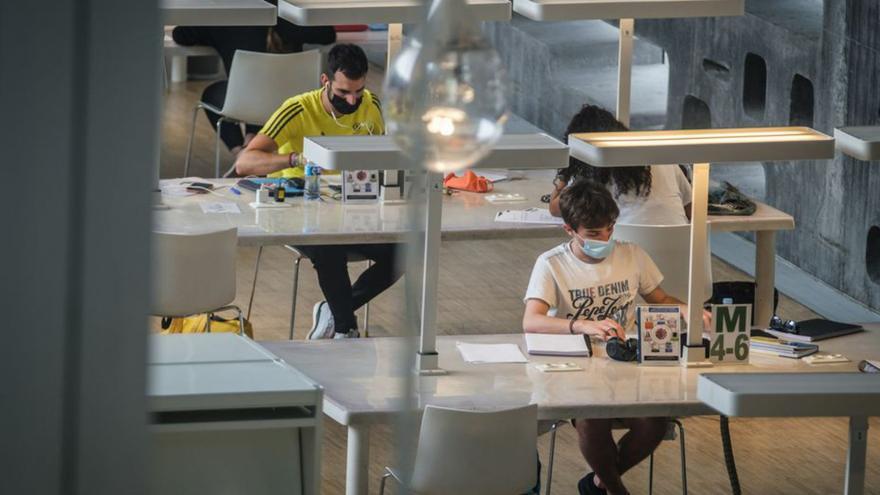 Tenerife will host the EmpleArte project from May, with which specialized advice and support will be offered free of charge to long-term unemployed young people who want to access the labor market. The project, promoted and managed by the Santa María la Real Foundation, is co-financed by the European Social Fund and the Council of Tenerifethrough the Fifede Foundation.
EmpleArte is intended for people who are in long-term unemployment, aged between 18 and 35, both inclusive. They may have any level of education (ESO, Baccalaureate, Vocational Training, university degrees, etc.) and come from any labor sector, with or without previous experience.
The participants will have the advice of specialists from the Fundación Santa María la Real for three months "to promote a comprehensive plan for search of job In the labor market current". They will attend three days a week, in the morning, virtual meetings to develop job orientation activities that allow them to reactivate their job search strategy, strengthen their transversal skills and digital skills, improve their positioning and promote their insertion.
In the first phase of this project, developed last year, the Foundation carried out an iSocial research on the psychosocial effects of unemployment long lasting. With the results obtained, it has designed new methodologies of social intervention, "attending to the needs detected and using creative processes from different artistic disciplines (dance, music, theater, circus and clown, painting, creative writing or photography and video, among others). to motivate these people, favor their personal growth and empowerment, and from there propose a new job search strategy, adapted to the current labor market».
"The program will not only help them learn about the current market, but also and especially to get to know themselves better, identify their strong points and focus on them in their job search. The creative techniques of circus and clown, as well as the emotional management and job orientation tailored to your needs, will help you reactivate your job search in an active and proactive way, to reinforce your transversal skills and your digital skills to set your course and future. labor", they explain from the Foundation.
This year, EmpleArte will develop two projects to improve the employability of people up to 35 years of age. The first will take place between May and July, while the second will take place in the second half of the year. Those interested have until May 5 to complete their registration on the website https://www.emple-arte.org/es/inscribete.