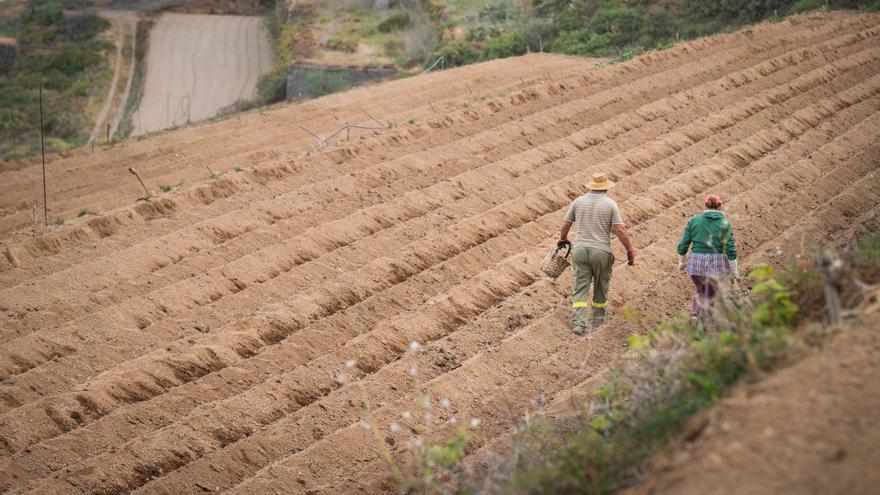 The agricultural sector urgently needs help in a "critical situation" due to the rise of up to 70% in operating costs. This scenario was addressed this Thursday afternoon at the Teatro Príncipe Felipe, in Teguestein a assembly convened by ranchers and supported by the Union of Small Farmers and Ranchers (UPA). The purpose of the appointment was to discuss the needs for its subsequent transfer to the Regional Government's Ministry of Agriculture, as explained by the president-manager of UPA Canarias, Jorge Ricardo Pelayo.
Likewise, it was planned that the assembly would read the manifesto that they already sent last Thursday to the canary executive and to the Minister of Agriculture, Alicia Vanoostende. "In the act we explained the critical situation that the livestock sector is going through due to the rise in inputs and raw materials for food, with reliable and real data on how the market is today and how operating costs have risen. more than 70%", he said about that other act.
observe Jorge Ricardo Pelayo an "unacceptable" scenario in the sector. "We are totally defenseless against this rise. This generates that we already have a series of economic grievances for all livestock farms during 2021. Many have closed and others are fully mortgaged and we don't know how to get out. So we have asked for help, immediate help to alleviate this situation and other long-term ones », he explained.
The sector representatives understand that at least seven or eight million euros are needed imminently to try to overcome the situation. He also requests that the Food Chain Law be applied. "That the necessary institutional measures be taken so that this law is applied," he demanded, among other necessary measures.
This is not the only meeting in the sector in recent days, such is the problem. On Wednesday night, more than 120 farmers from all subsectors on the island – pig, cattle, sheep, goat and rabbit – gathered at the Casa el Ganadero de La Laguna to discuss the "delicate situation" that producers are going through. farmers due to the progressive rise in prices of raw materials destined for the cattle herd of Tenerife. Forage and feed have had rises of up to 40% in their cost as a result of factors such as the war in Ukraine, "the breadbasket of Europe".
During that meeting held at the Casa del Ganadero, convened by the main agricultural associations of the Island, "the hope that the aid will arrive soon" was expressed and, likewise, "that the different administrations simplify and shorten the terms for paying the subsidies ». The phrase of one of the attendees serves as a conclusion: "Give us the float before we drown."