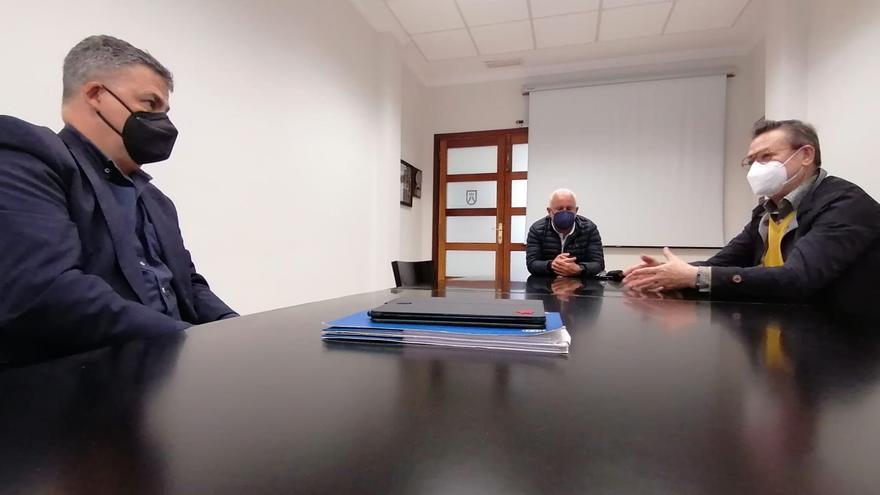 The Minister of Agriculture, Livestock and Fisheries of the Council of TenerifeJavier Parrilla, has organized this Tuesday a new meeting of the monitoring commission on the agri-food impact of the conflict in Ukraine, in which the general secretary of the UGT in the Canary Islands, Manuel Navarro, and some of the most representative associations of the primary sector (UPA, ASAGA and COAG) have participated.
During the meeting, Javier Parrilla informed the livestock groups that the call for aid for livestock feeding, which has a budget of 1.3 million euros, will open between the end of March and the beginning of April.
"The Russian invasion of Ukraine creates a lot of uncertainty in the sector, so it is essential that farmers have aid as soon as possible. In this sense, we have put our team to work to speed up the call for aid and for the groups to transfer their associates who are preparing the necessary documentation," said the counselor.
Javier Parrilla also reported that he has taken to the Insular Council of Government, by way of urgency, the aid of 100,000 euros for the improvement of the sanitary quality of the livestock farms on the Island; and he announced that he is working with the Government of the Canary Islands to be able to carry out some measures to directly start the Tenerife Forage Plan.
"The objective is to try to mitigate, as far as possible, the impact on the primary sector of the war in ukraineand for that, collaboration between administrations and dialogue with the sector is essential," he said.