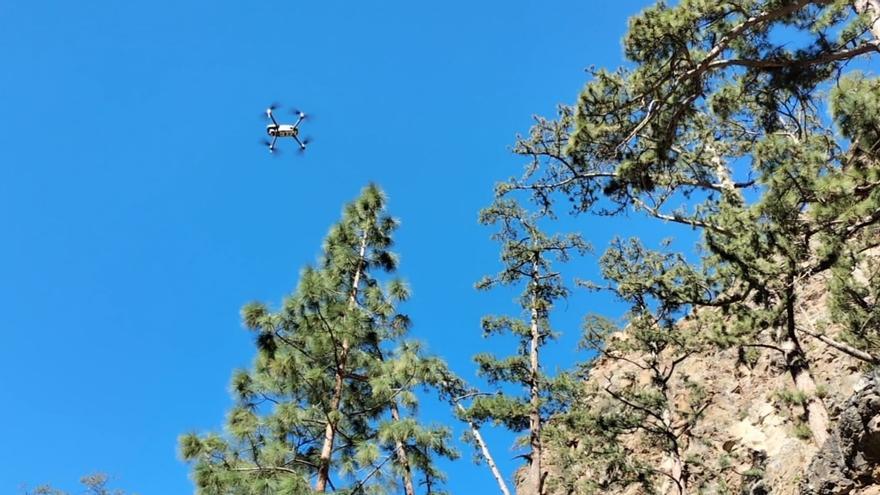 The Council of Tenerifethrough the Natural Environment and Security Management area, has acquired two drones that will be destined, mainly, to the development of technical works and also to carry out surveys on illegal constructions and non-permitted uses of the spaces, even in the search for missing persons or rescues in the middle.
Specifically, these devices will be used to assess hillsides and embankments, fire investigations, topographical surveys, detection of introduced flora, surveillance of fauna, monitoring of forestry and reforestation work, evaluation of erosion control, monitoring of track works and trails, among others.
"These two new units are incorporated into the technical staff of Environment agents with the intention of increase the means of surveillance and control in the protected natural areas of the island", explained the Minister of Management of the Natural Environment and security, Isabel García.
"The intention of the area is to complement, as far as possible, all the necessary tools for the development of the control of infractions in the environment, but also for the analysis of circumstances such as forest fires," said the counselor.
The three devices 2 DJI Mavic Enterprise Dual models and one Mavic Enterprise Advanced, as well as the spare parts kits with batteries, focus loudspeaker and night flight beacon, together with its equipment made up of spare parts, GPS beacon, fleet control software, insurance and memory cards have been acquired with a budget of 13,137 euros.