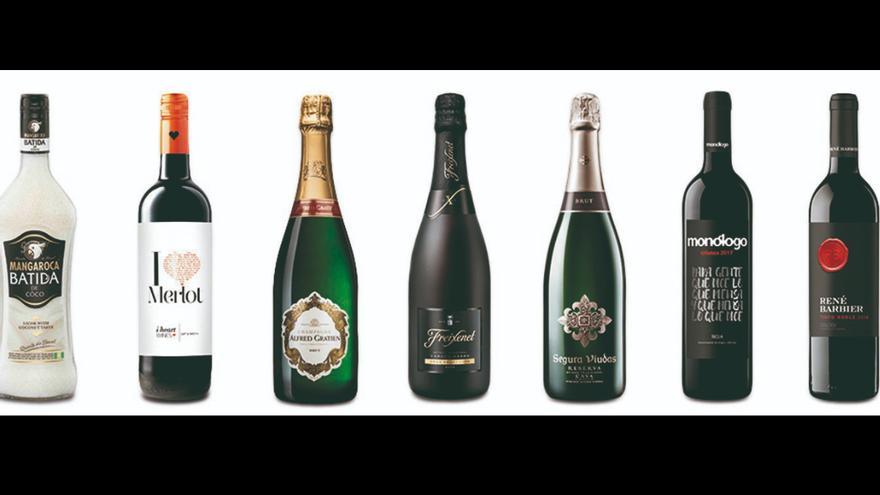 Dismarex, distributor of drinks, food and hygiene of reference in the Canary Islands with more than 30 years of experience in the sector, has become for the hospitality channel in the Archipelago, in the official partner of the Freixenet Groupthe world's leading company in the quality sparkling wine sector.
Behind the agreement reached between both companiesDismarex will from now on be the official distributor in the on trade channel (hospitality) of the brands Freixenet, Segura Viudas, René Barbier, Alfred Gratien, Albert Meyer, Canals&Nubiola, Dubois, Monologo, I Heart Wines, Mangaroca and Mía.
The distributor will take the 11 Freixenet Group brands from its distribution centers in Gran Canaria, Tenerife, Lanzarote, Fuerteventura and La Palma to the eight islands, in order to cover 100% of the Canarian territory.
All in all, Dismarex is committed to innovation in the sector in the Canary Islands focused on customer satisfaction and seeking exquisiteness above all else. It is a multi-channel distribution company with a clear and differentiated value proposition, excellent resource management, a fully updated product catalog and a premium service. It also has an extensive commercial and logistics network that offers a precise and agile service.
Freixenet Group
The Freixenet Group has been dedicated to making wines since 1861. After more than 160 years of history, they have become the world leader in quality sparkling wines made according to the traditional method.
The headquarters is located in Sant Sadurní d'Anoia, Barcelona. It has wineries in the best wine-producing areas of Europe and America, and commercial subsidiaries established throughout the world. Among them are Freixenet, Segura Viudas, Elyssia by Freixenet, Yvon Mau (France), Gloria Ferrer (USA) and Salva Vivé (Mexico).
Quality, innovation and sustainability are the main commitments of the Freixenet Group. Expert hands cultivate the best grapes throughout the year to produce unique and environmentally friendly wines. In addition, they have a team of winemakers who work with precision, rigor and passion to obtain the best product. On the other hand, their firm commitment to technology and eco-innovation allows them to produce today with more efficiency and sustainability the same wines that were traditionally produced in the past, maintaining the essence. Their powerful development of new technologies has also allowed them to obtain high levels of production following the most demanding criteria of quality and food safety in their products.
Under the mission of celebrating life, the Freixenet Group is positioned as the first choice of sparkling wines for consumers around the world to celebrate the small and great moments of life.