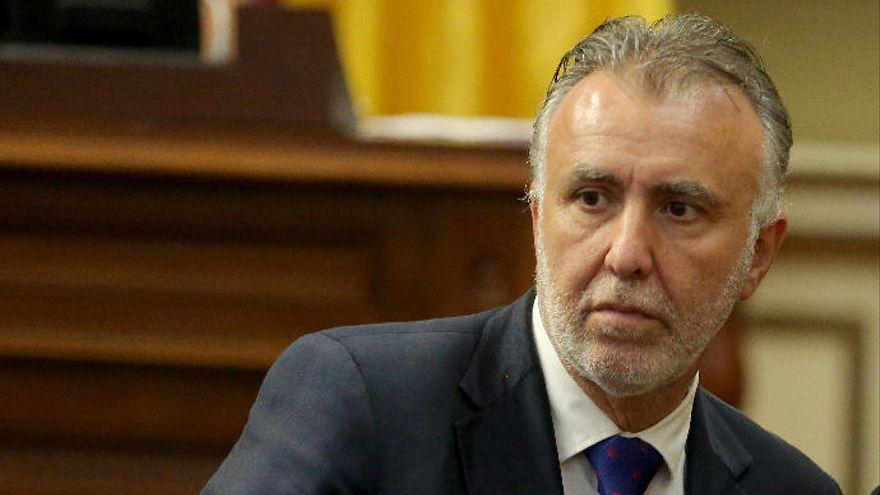 The Investigating Court No. 4 of Santa Cruz de Tenerife It has been agreed do not admit for processing the complaint filed by the Liberum association against the President of the Government of the Canary Islands, Angel Victor Torresby alleged commission of a crime of administrative prevarication As a result of the agreement of the Governing Council of July 23 of last year, which required 'Covid certified'negative test or having passed the disease to users of hotels, restaurants, cultural, physical and sports activities.
The order, dated January 17 and made public this Thursday, has been appealed by the association and states, among other things, that the presentation of the documentation does not violate the right to equality because it does not discriminate between vaccinated and unvaccinated, according to the jurisprudence of the Supreme Court.
The magistrate also maintains that neither the right to privacy nor data protection is violated since information on vaccination is a "basic piece" to try to contain the pandemic and there is no possibility of collecting data or creating files.
Likewise, it points out that it is not an arbitrary measure because it is taken to prevent the spread of the virus and it is understood that the crime of prevarication does not fit because the defendant is president of an institution and makes the decision with the data provided by the health authorities.
The order also rules out the crime of coercion because the decree does not oblige people to be vaccinated since it gave alternatives to access the premises, the same as the hate crime, since presenting the certificate does not imply a hate campaign against the unvaccinated .