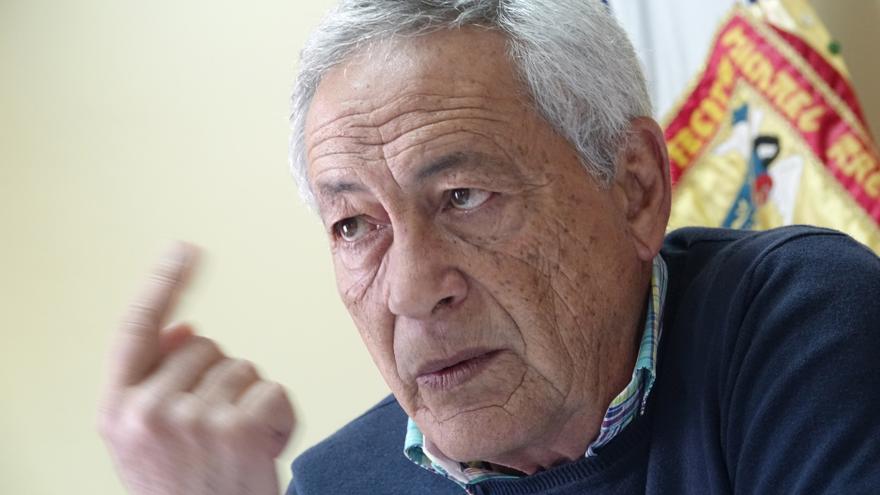 At six o'clock this afternoon, the last plenary session begins, chaired by Damian Perez Viera as mayor of Fasnia. The Municipal Corporation will take notice of the resignation presented the day before yesterday due to "personal and health circumstances." On Tuesday of next week the relief will be formalized in the Mayor's Office. He will be succeeded in office by his party colleague, the socialist Luis Javier Gonzalez Delgado, current Councilor for Local Development, Youth and Equality. His act will be supplied by Santiago Marrero Fariña, the ninth on the electoral list.
Damián Pérez Viera leaves political life after having won three consecutive elections by an absolute majority, leading the PSOE candidacy in 2011, 2015 and 2019. At 67 years of age, of which he spent 10 and eight months as mayor of his native municipality, chooses to materialize a resignation that was already raised at the end of the last mandate. "My body also needs to rest and health demands us, as soon as we get off the rails, and I don't want to force the machine any more," he explains in his resignation from the act and from the Mayor's Office.
A document in which the terms "thank you and forgiveness" are given prominence. It expresses gratitude to all the municipal workers –with special reference to the secretary of the Corporation–, to the citizen groups –associations, sports clubs, the Municipal Artistic Board and party commissions–, to whom it gives notable relevance as protagonists of life in the municipality; and the fasniera population.
In his march, he alludes to "my working group of these years", with whom this political journey began in 2011. "These last two years they have been the ones who have assumed almost all the tasks of this City Council. In addition, it is necessary new blood, fresh air that reactivates municipal management", he expresses in his resignation document.
"Personal and health circumstances advise me to stop this activity to which I have dedicated many years. My body also needs rest and health demands us"

"I have never believed I had the absolute truth and have always tried to learn," he writes when citing the opposition's work. A list of thanks that he closes with the PSOE and, "especially, to its general secretary and current president of the Cabildo, Pedro Martín".
He apologizes for his mistakes, for not achieving objectives and "for not exhausting the mandate", despite announcing during the electoral campaign that he would serve four years. "I am leaving with the satisfaction of having done everything in my power and according to my abilities, making up for my many shortcomings with great effort every day," the mayor added. "I hope I have lived up to it," he concludes.
"I leave with the satisfaction of having done everything in my power and according to my abilities, making up for my many shortcomings with great effort every day"
Luis Javier González will become the 11th mayor of this democratic period. To this end, the colleagues who precede him in the candidacy, in which he ranks fifth, have resigned: Silvia Tejera Felipe, Juan Elías Cabrera and Raquel Díaz Cruz. He will turn 35 on the same day he becomes mayor, Tuesday of next week. This fasniero, lawyer with his own office and court-appointed lawyer, as well as Estate Administrator, is the general secretary of the PSOE in Fasnia.