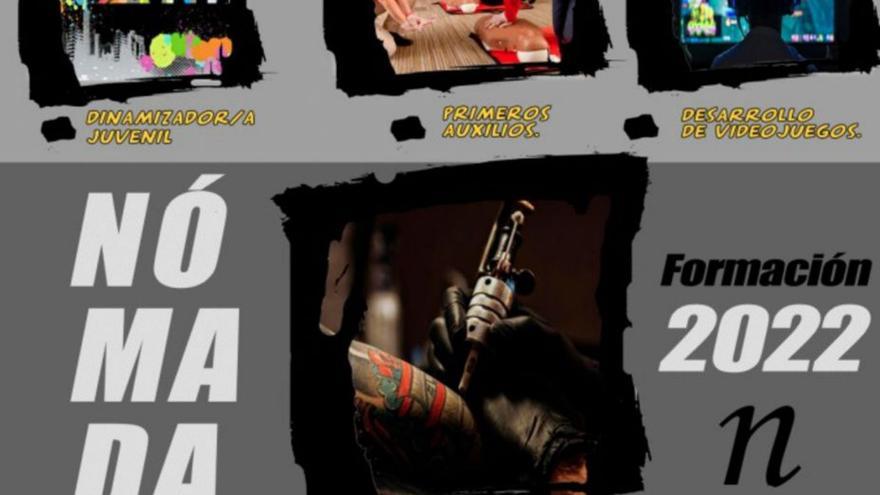 Nomadic it's a youth training program that will provide comprehensive care and social and labor insertion to youth who, for various reasons, are disconnected from their environment. It pays special attention to the individual and collective needs of young people at risk of social exclusion. To do this, "we promote training initiatives that arouse the interest of young people", so that they help to discover vocations and prepare them for their labor insertion through them.
The project proposes 20-hour courses that will allow incorporation into working marketpromoting their autonomy and betting on continuous training, so that they can expand their complementary training and include it in their curriculum.
The training proposals will be developed in collaboration with the Tenerife Joven School and the Canarian Institute of Professional Qualifications. Some courses will be online and others will be face-to-face. Adeje Young Space (House of Youth)
The program is available in www.adeje.es. Between the training actions that are offered include the Level 3 Key Competences certificate, convened by the Canarian Institute of Professional Qualifications; Youth Energizer (March 7-11), Basic CPR and First Aid (April 18-22), Manicure and Pedicure (May 2-6), Personal Shopper (May 16-20), Video Game Development ( from June 6 to 10), Sports instructor (from July 4 to 8), Preparation for B1 English (from July 5 to September 29), Initiation to tattooing (from August 8 to 12), Drone handling (September 5-9) and Comic and Manga Design (October 24-28).