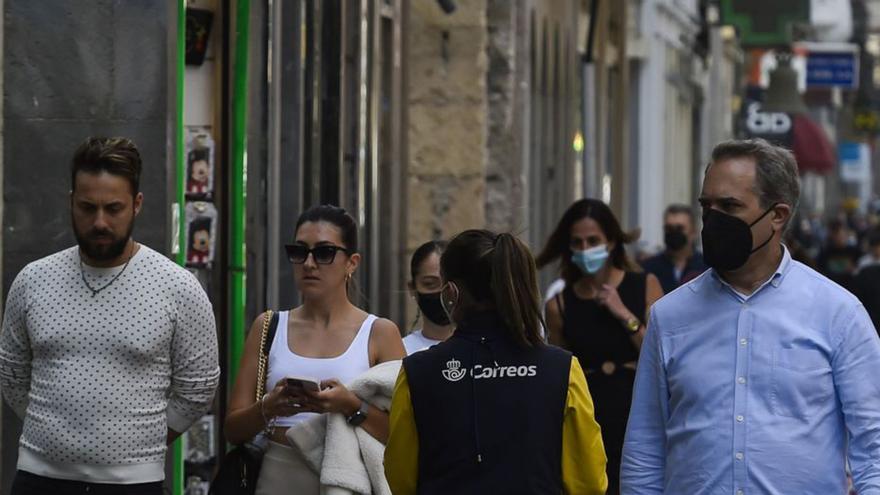 The Archipelago managed to reduce active cases of coronavirus to 14,436 yesterday, which translates into 4,765 fewer clinical pictures compared to the previous 24 hours. It will be tomorrow when the Ministry of Health will clarify whether the reduction is associated with a delay in registering registrations in the Reveca information system. Despite this, Gran Canaria continues to be the island with the highest number of affected people, as it has 6,609 people suffering from Covid-19 (2,455 less than the previous day). It is followed by Tenerife, with 5,999 (1,768 less); Fuerteventura, with 794 (570 less); Lanzarote, with 547 (33 less); La Palma, with 365 (three less); La Gomera, with 99 (five less); and El Hierro, with 23 (sum three).
According to the provisional data handled by the department of the Autonomous Executive, the community yesterday added 1,630 infections and four deaths linked to the microorganism, which are pending validation by the General Directorate of Public Health. The deaths were registered in Gran Canaria, Tenerife, Lanzarote and La Gomera.
6,391
new registrations
In the Archipelago, 6,391 epidemiological discharges were issued in the course of 24 hours, a figure that amounts to 272,504 recoveries.
Taking into account the new positives broken down by islands, Tenerife scored 696; Gran Canaria 759; Lancelot 80; Fuerteventura 16; La Palma 365; La Gomera 99; and El Hierro 23.
Since the last count, 6,391 epidemiological discharges were issued, so the count of recovered people amounts to 272,504. However, in the Covid plants of the Canarian hospitals, 296 patients remain admitted – there were no changes with respect to the previous day – while in the critical areas there are 41 – two less.
Since the beginning of the health crisis, 3,252,130 diagnostic tests have been carried out, of which 5,270 were carried out on Friday –374 less than on Thursday–. In the last seven days, 7,442 positive samples have been detected out of a total of 36,568.
The latest update reported by Health reveals that the cumulative incidence seven days ahead stands at 437.6 cases per 100,000 inhabitants, although that of the last 14 days marks 725.8 frames on the same population count.
Walk-in vaccination
The Ministry of Health recalls that today the vaccination points of Gran Canaria and Tenerife remain active to administer the booster dose to people of legal age, or so that those over 12 years of age can access the first pricks. In Gran Canaria, the Infecar and Expomeloneras vaccination centers are operational, from 9:30 a.m. to 2:00 p.m. and from 4:00 p.m. to 6:30 p.m., in addition to the Cono Sur Pavilion, which will carry out the activity between 9:00 a.m. and 2:00 p.m. In Tenerife, the Fairgrounds, the Magma center, the Hospital del Norte and the Casa del Emprendedor de Los Realejos will be operational between 8:30 a.m. and 6:00 p.m. | YM