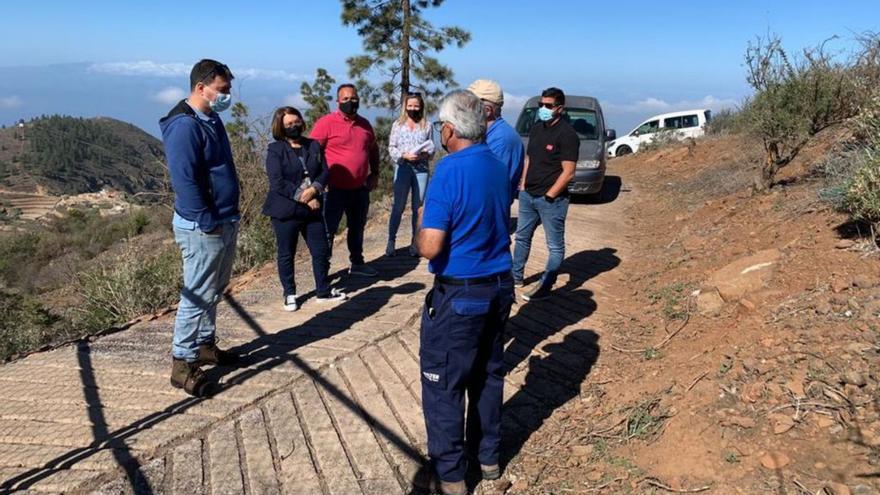 "Providing water for human consumption to the area of ​​Las Fuentes is a necessity by which the City Council of Guía de Isora works within its plan to improve the supply network in all the town's cores, together with the service concessionaire company, Entemanser", according to the southern Consistory in a press release .
"For this we have requested the Cabildo de Tenerife the transfer of land in that area to improve the current deposit and build a chlorination room," explains the mayor of Isorana, Josefa Mesa. The work would also include the replacement of the existing pipe with a larger diameter one.
"All of this would a great advance for the residents of the Las Fuentes farmhouse», adds Mesa in the press release. The local councilor recently visited the area together with the Councilor for Municipal Services of the Guía de Isora City Council, Bruno Domínguez, and in the company of managers from Balten, the Entemanser company and the president of the Las Fuentes neighborhood association, Félix Álvarez Vargas.