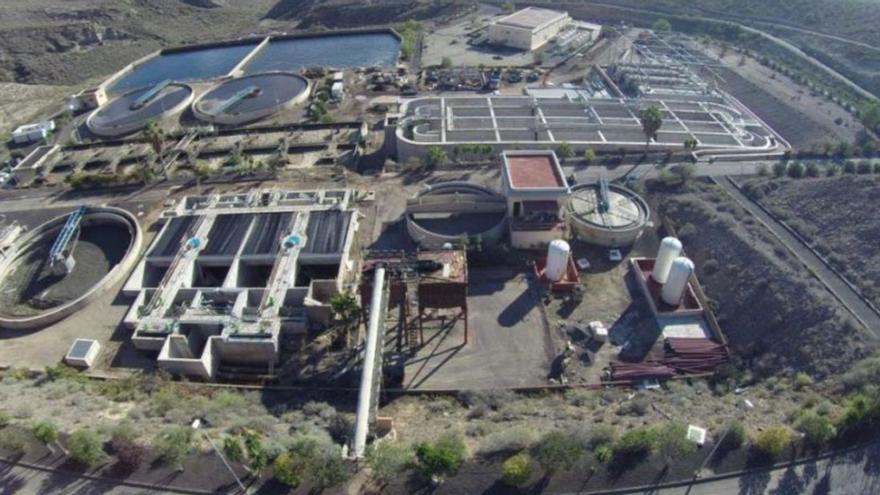 The Board of Directors of the state trading company Aguas de las Cuencas de España (Acuaes), of the Ministry for the Ecological Transition and the Demographic Challenge, has approved the specifications for the tender for the contract for the execution of the works and tests of operation of the construction project of the collectors and discharges associated with the treatment plant of Montaña Reverón, in Arona.
The budget The bidding base for the contract is 48,146,837 euros (IGIC excluded) and the term is 27 months, 21 for the execution of the works and six for the start-up phase.
The works, declared of general interest, are integrated into the Sanitation and Purification of the Arona Este-San Miguel System action, which will be carried out with the purpose of ending direct discharges without adequate treatment that are produced through outfalls submarines located in San Miguel, Las Galletas or in Pal-Mar. Likewise, the regeneration of treated wastewater is contemplated to allow its reuse for agricultural irrigation.
The pumping, impulsion and collector stations will connect the Arona Este sewage treatment plant with the Montaña Reverón WWTP. The Las Galletas and Cho Treatment and Pumping Stations (ETBAR) will transfer the discharges produced in the area located between the TF-1 motorway and the coast. The new drives that come from Costa del Silencio, Guaza and the future Palm-Mar will connect to them. The area located to the north of the TF-1 will be discharged directly to the new WWTP. There will be 40 kilometers of pipes, to which are added the thirteen of the terrestrial outfall of the WWTP Montaña Reverón.
In a second tender, scheduled soon, the San Miguel collectors and impulsions will be undertaken. In addition to the network of collectors and impulsions, the global action contemplates the construction of a treatment plant for a population of 232,936 inhabitants equivalents for the time horizon of 2036, which will treat the wastewater of the eastern area of ​​Arona, as well as that of San Miguel de Abona and Vilaflor, especially those produced in those towns with more than 2,000 inhabitants.
The total planned investment is around 80 million euros, which will be co-financed by the Feder fund.