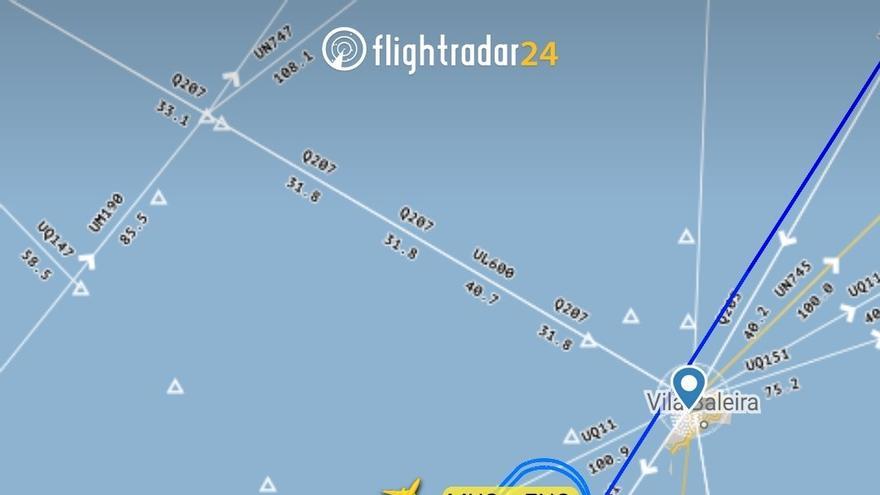 The strong crosswinds that blew during the first half of the day on the island of Madeira caused the diversion of up to eleven flights to the airports of Gran Canaria and Tenerife South. Already last Saturday, a similar situation generated incidents in the Portuguese archipelago.
The Spanish controllers reported this afternoon on their Twitter account that the deviations were caused by the winds that blew at about 21 knots -39 kilometers per hour-, with gusts that exceeded 30 knots -55 kilometers per hour-. However, the approach to Funchal airport is known for the difficulties caused by the wind coming from the north and for the short length of the runway, 2,480 meters for the 3,100 that, for example, Gran Canaria has or the 3,400 of Fuerteventura.
From nine in the morning the problems followed one another, first with a TAP Portugal company flight from Lisbon, which had to land on the nearby island of Porto Santo. However, the saturation of this facility meant that the planes had to be sent to Gran Canaria and Tenerife Sur, the first at 11:10 a.m. from the German town of Dusseldorf, which landed in Gando, and the second at 11:45 a.m. He had left the German city of Hamburg and ended up at the Reina Sofía.
The problems continued until shortly before four in the afternoon when, according to the flight tracking website Flightradar24.com, the last of the diversions took place: a Norwegian plane from Oslo that ended up in the south of Tenerife. Aena sources indicated that a total of 11 flights ended up in the Canary archipelago, five of them in Gran Canaria and six in Tenerife.
As of four in the afternoon, the airport has operated normally and among the last planes that have landed on the island is the Binter plane that departed from Tenerife North.