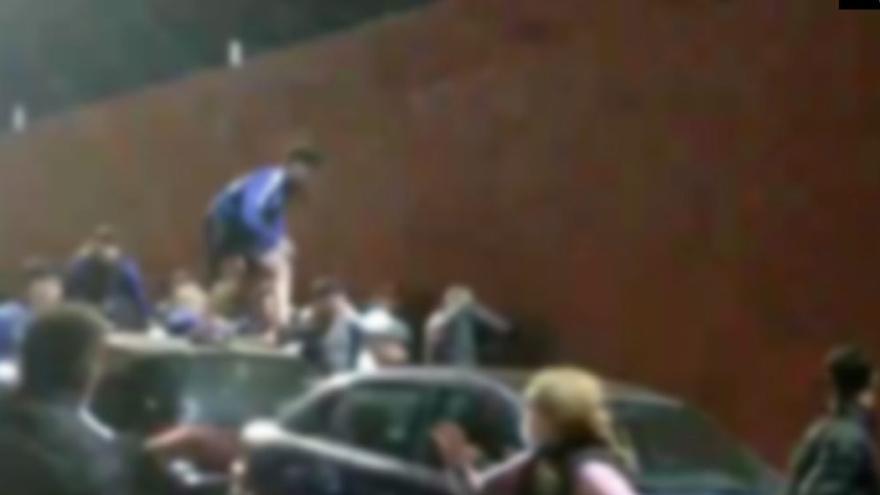 The canary grassroots football shows its worst side again. At the end of a match, several players and parents staged a brutal fight, as shown in different images that have been shared through social networks.
The brawl took place in the south of Tenerife, outside the Guia de Isora soccer field once the match that mediated the Nast Costa Isora and to Royal Union Tenerife.
After the fight, one of the parents ended up seriously injured, with his head cut open, so he had to be taken to the hospital in an ambulance from the Canary Emergency Service (SUC). TThey had to put 14 surgical staples on him so he wouldn't bleed out..