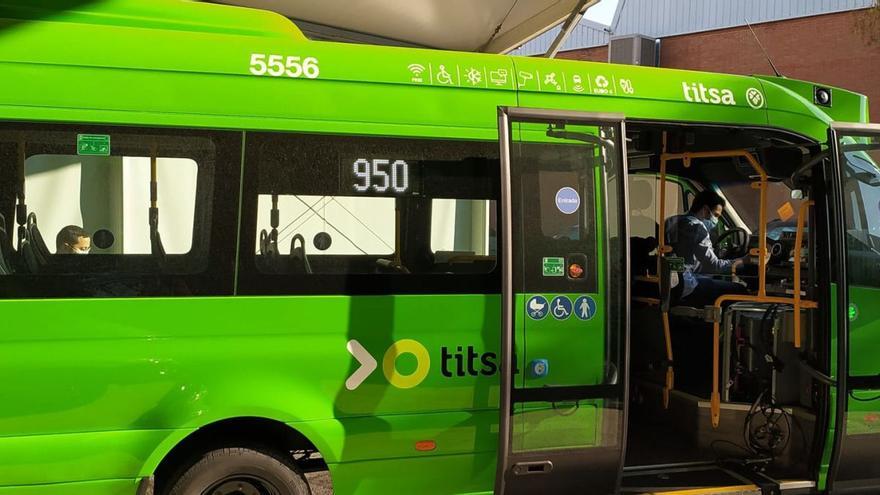 Starting today, four new minibuses improve the public passenger transport service provided by Titsa in the capital of Tenerife. The City Hall of Santa Cruz de Tenerife and this company dependent on Council of Tenerife they have invested 600,000 euros in the acquisition of some vehicles that are already beginning to provide service on several urban lines. This initiative is part of an agreement to renew and modernize the fleet that concludes this year.
The first deputy mayor and councilor for Public Services of the City Council, William Diaz Guerraexplains that the new buses, with dimensions of 7.36 meters long and 2.02 wide, "are very suitable for the lines they are going to carry out and guarantee user comfort."
In the minibuses, of the Mercedes brand and Sprinter City 45 model, they can travel up to 15 seated passengers and 12 standing, in addition to having a place for people with reduced mobility. They are low-floor and have an automatic ramp to facilitate access for passengers in wheelchairs.
The lines on which these new vehicles will operate will be the 902, between the Santa Cruz de Tenerife Interchange, Plaza de Los Patos and Barrio Nuevo; the 909, between the Interchange and the neighborhood of La Alegría; the 916, between the Interchange and María Jiménez-Los Valles, and the 917, between the Santa Cruz de Tenerife Interchange and Valleseco. Starting today, lines 916, 917 and 902 begin to provide their service.
The new vehicles have push buttons with the word STOP and the inscription in Braille, as well as optical warning devices for people with reduced vision, among other elements that allow accessibility. In addition, they have other improvements to meet the needs of their users, such as Wi-Fi or USB ports in all seats for recharging mobile devices.