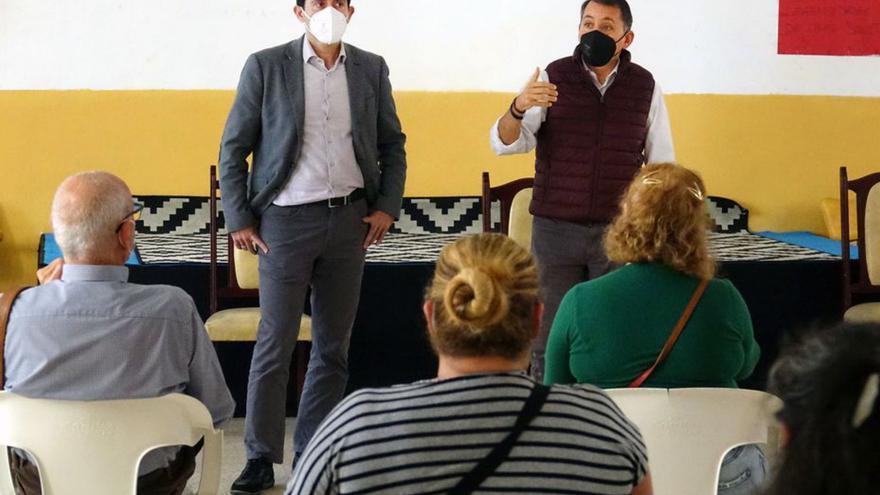 The mayor of Santa Cruz, José Manuel Bermúdez, and the Councilor for Municipal Housing, Juan José Martínez met a few days ago with representatives of 46 blocks of flats from the Los Gladiolos and Los Verodes neighborhoods to present the attractions of joining the Area of Urban Regeneration and Renewal (ARRU).
During the meeting with the spokespersons and presidents of neighborhood communities that represent almost 1,400 homes, the mayor explained that "since we started in 2013 with the ARRUs, our experience is unbeatable since the neighbors have the possibility, with a contribution of up to 7 % of the value of the interventions, to benefit from improvements in their properties».
Thanks to the inter-administrative contribution, the resident pays an average of 1,375 euros, an amount that is multiplied up to 21,000 euros per property, which is used to improve roofs, façade treatments, exterior sanitation, interventions in common areas, safety and health, waste management and exterior urbanization.
To date, the replacement of the 115 homes in the La Candelaria neighborhood and the integral regeneration in blocks of eight other neighborhoods in the capital stand out: Santa María del Mar, Miramar, Ofra, La Salud, La Victoria, García Escámez, La Cepsa and Los Gladiolos, corresponding to the Southwest, Ofra-Costa Sur and Salud-La Salle districts, according to Juan José Martínez, Councilor for Municipal Housing, who specified that since 2013 a total of 2,161 chicharrero homes have been improved.