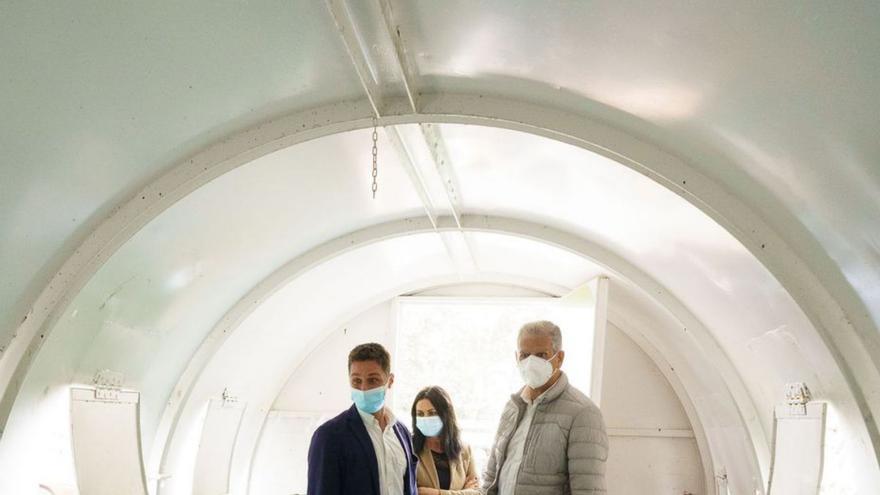 The midlands of La Orotava have had a mini selective waste collection point for a few days, located in Barroso and provided by the Area of ​​Sustainable Development and Fight against Climate Change of the Council of Tenerife, directed by the counselor Javier Rodríguez. This mobile mini-point will later travel to other areas of the Villero municipality to bring this resource closer to the public with the aim of facilitating the recycling of waste that cannot be disposed of in conventional containers, such as metals or small electrical appliances.
This mini clean point will enable the inhabitants of the upper part of La Orotava to deposit waste that currently must be transferred to more remote facilities. "In order to raise awareness and promote the separation of waste at source, we are bringing this mobile facility closer to the public, which will facilitate correct recycling," according to Javier Rodríguez, who visited the facility together with the mayor, Francisco Linares, and the Councilor for Services, Yurena Luis.
"This facility is complemented by the existence of the Stable Clean Point located in the Polígono de San Jerónimo and it is, without a doubt, one more tool for the population to understand the importance of the fact that much waste, especially the most polluting, must be separated and must not go to the landfill", emphasizes Francisco Linares.
These mini clean points aim to bring the delivery points of the waste with the greatest polluting potential and that is generated in less quantity closer to the homes. "These resources are intended to improve the management of urban solid waste, as well as contribute to raising awareness," insists Javier Rodríguez, who recalls that the mini-cleaning points are "mobile equipment for the delivery of waste, which is transferred to the municipalities in order to locate them on public roads.