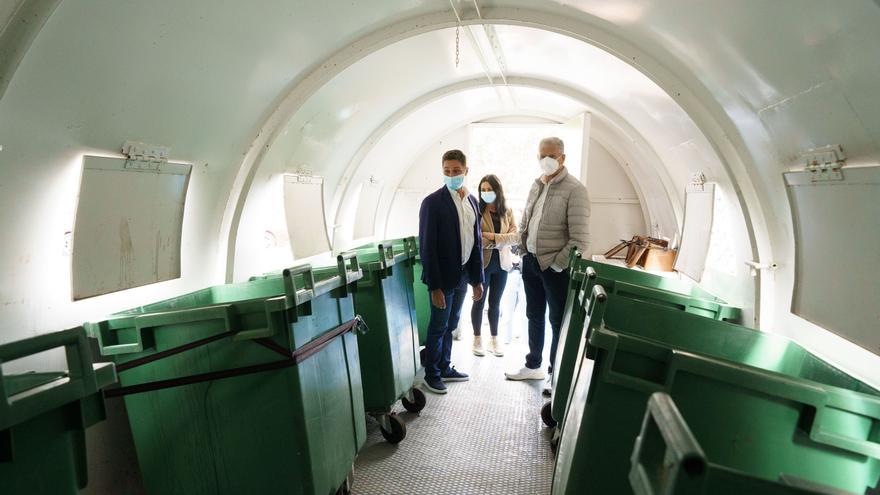 The municipality of La Orotava, and specifically the neighborhood of Barroso, account from this Friday with a mini selective waste collection point that has ceded the Area of ​​Sustainable Development and Fight against Climate Change of the Council of Tenerife.
This mobile mini-point will travel through various areas of the municipality to bring this resource closer to the public with the aim of facilitating the deposit of waste for subsequent recycling.
The mini clean point will enable the neighborhood of the upper part of La Orotava to deposit the different fractions of waste that are generated.
"In the line that this Cabildo Government team defends for promoting and raising awareness about the separation of waste at source, we bring this mobile installation closer to the public, which will facilitate the correct recycling of the different types of waste", underlines the councillor, Javier Rodríguez, who visited the facility together with Mayor Francisco Linares and Councilor Yurena Luis.
Mayor, Francis Linaresindicated that "this installation in the municipality complements the existence of the Clean Point located in the Polígono de San Jerónimo and is, without a doubt, one more tool for the population to understand, bringing them closer to the possibilities of dumping, the importance that a lot of waste, Above all, contaminants must be separated and must not go to landfill.
The mini-clean points aim to provide households with delivery points for waste fractions, in addition to promoting the separate collection of waste, especially those with the highest polluting potential and that are generated in smaller quantities.
"With these resources we seek to improve the management of urban solid waste, as well as to contribute to raising awareness in this matter," the councilor remarks.
Rodríguez also recalls that the mini-points are "mobile equipment for the delivery of waste, which are given to the municipalities so that they can be placed on public roads and make it easier for citizens to deliver fractions that do not go in the waste containers. Street".
Thus, it points out that "for each fraction of waste there is a delivery mouth, which is conveniently identified with information on the type, form of delivery and quantity of the waste."