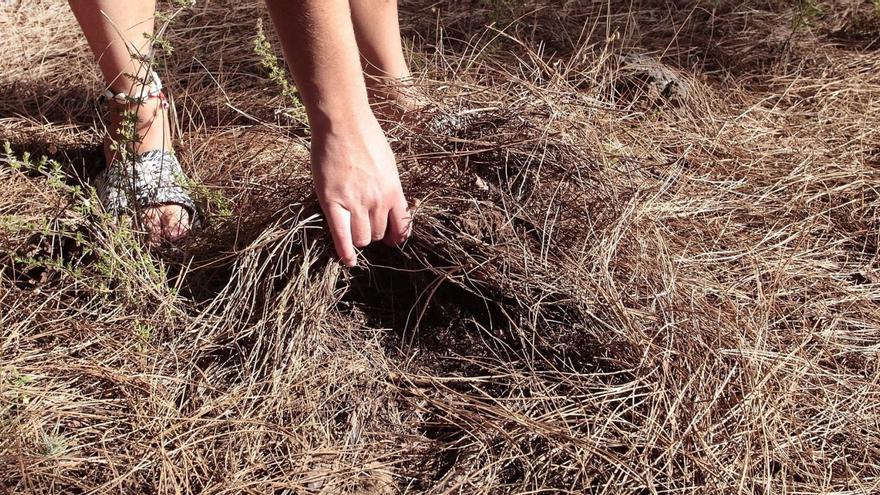 The City Council of Adeje has opened the process so that the neighbors can collect the needles from their pine forests, a traditional activity in the mountains of the Islands regulated by the local administrations. The Ecological Transition Area, led by Manuel Luis Méndezopens the period for submitting requests for authorization for local forestry use of the Mount of Public Utility number 1 Pinar de Adeje. Upon request, forest products such as pine needles, dead firewood and canary pine cuttings can be collected for different activities.
Applications may be submitted by completing the form Authorization for Neighborhood Forest Use of the MUP.1, Pinar, Adeje at the electronic headquarters of the Adeje City Council. The processing can be done electronically or in person at municipal offices. The purpose of this procedure is to set the distribution quota for forest exploitation and authorization for the removal and transport of forest products from public forests, in compliance with the Annual Plan for Forest Exploitations in Tenerife's public forests.
Specifically, the use consists of the removal of pine needles that have fallen to the ground, felling remains, such as dead firewood, green pine needles and splinters piled up and obtained as a result of the silvicultural treatments carried out by the Environment Area of ​​the Cabildo de Tenerife. Rstems or shafts with a diameter measured between three and ten centimeters, measured with bark and at a thin point, that are fallen on the ground or dead. Dropped pineapples are included.
The granting of the authorization does not enable the holder of the authorization to sell the products, neither inside nor outside the municipality. The term of execution of the uses is established from the day following the approval of the request until December 31 of the corresponding year.
The material that is removed the most is pine needles, which is used for livestock, as an insecticide and as fertilizer for plants, in addition to maintaining soil moisture.