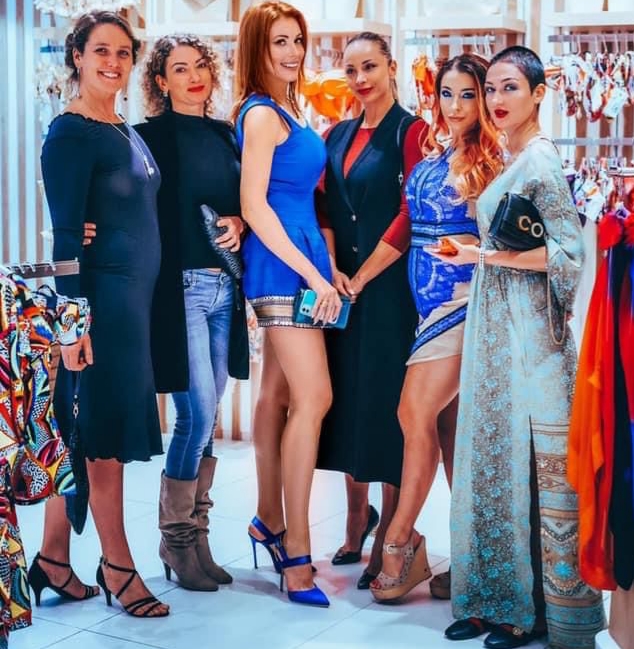 The more than six thousand Russian-speakers who live in Tenerife, mostly in the south of the island -three quarters of them live in Adeje and Arona- live with uncertainty the events that are happening on the borders of Russia and Belarus with Ukraine. However, the vast majority of them believe that "the blood will not reach the river", they are betting that there will be no armed conflict, that Russia will not invade Ukraine as it did in 2014 with the Crimean peninsula.
Katerina Krasnevskaya, 15 years living in El Palm-Mar (Arona), is well acquainted with the Russian-speaking community in Adeje and Arona, among other reasons because she is a kind of "ambassador", as a companion to resolve translations of documents that need to be legalized , visits to notaries, banks or administrations. She, born in Moscow, rules out that Putin decides to attack Ukraine: "There are many social problems in Russia and Crimea is costing us a lot of money, a lot of taxes, nobody would understand if Ukraine were invaded", although she understands her country's position: "No we can allow the United States to have soldiers on our border, that NATO has a strong control with our neighbors. I don't understand politics, but what the United States and Europe are doing is ugly pressure," she comments.
He acknowledges that there are many Ukrainians who hate Russia, but there is also a large part who would like to be Russian. "In Tenerife, the majority of Ukrainians are pro-Russian, here everyone speaks Russian and we never tell each other you are Ukrainian and I am Russian, here we are all united" and gives the example of her friend, Vitalia Levitskaya, from Kharkov, who acknowledges that, Despite the apparent calm, "there are already many Ukrainians with family and friends in Tenerife who want to move up the trip to Tenerife" and they will surely do so with Sputnik, through Hungary and Greece, because their direct flights do not allow them to enter Spain.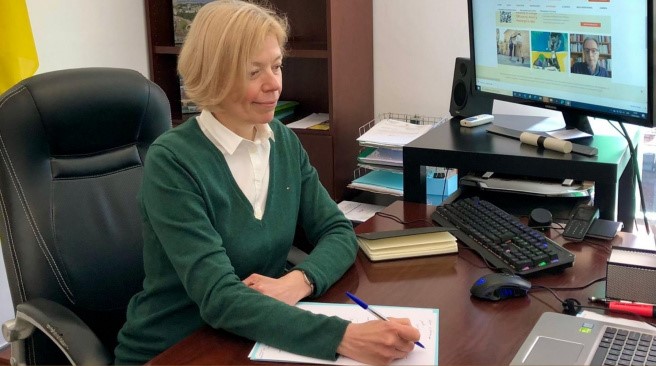 In the consulates, calm
That tranquility in the same one that is lived in the consulates of Russia and Ukraine. Gonzalo Parada He has been the Russian consul in the Canary Islands since 2007, based in Las Palmas de Gran Canaria, despite the fact that 80% of the Russian residents in the archipelago live in Tenerife. "Afraid of a war? Not at all, here the Russian community is very calm", confirming that "at no time have we had a feeling that something could happen, at least no one has raised that concern with us", says Parada, who points out that the Russian population in the Canary Islands can exceed 6,000 people, although officially, at the end of 2020, the registered residents are 4,136 (3,556 in Tenerife).
Ukraine, however, still does not have a consulate in the Canary Islands, although since July it has been trying to set up in Adeje. The procedures of the Ukrainians in our autonomous community are carried out by the consul of Malaga, Svitlana Kramarenko, for whom "our compatriots in the Canary Islands are calm, we have not had any calls where they show concern, not even here in Malaga, beyond being more often aware of our television and social networks", he comments, to confirm that in the Canary Islands There are 1,175 Ukrainians registered, of which 975 are on the island of Tenerife, also mostly in Adeje (322) and Arona (213). He recalls that Ukrainians can enter Spain for three months as tourists and that beyond that time they need a visa and a permanent residence.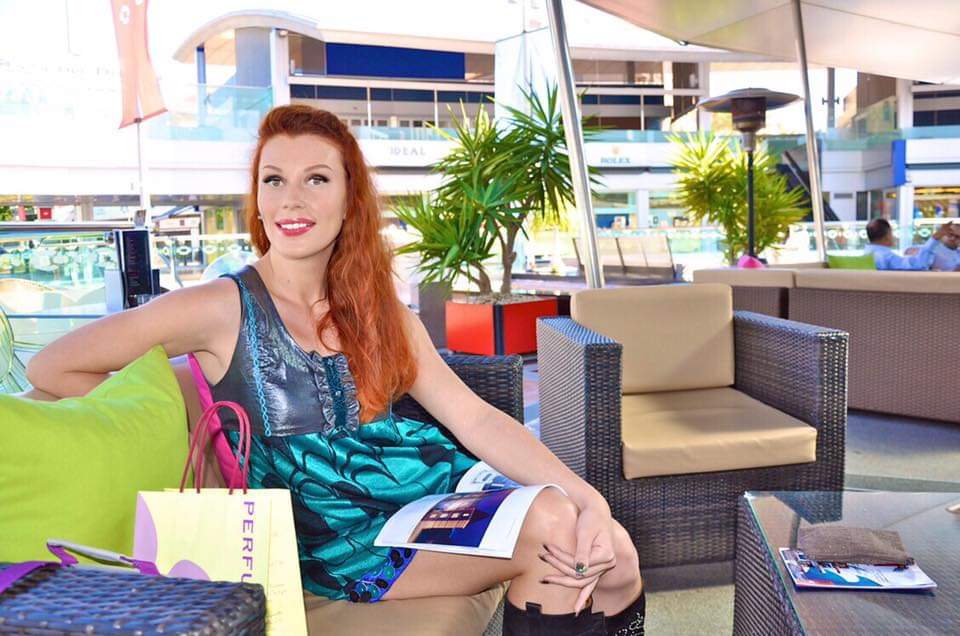 not so rich
"There is a widespread perception that Russians residing in Tenerife are rich, perhaps because many million-euro apartments have been bought by Russian citizens, or because there are businessmen who endorse luxury shopping centers with their money. But no, not all Russians in Tenerife are wealthy, what's more, "there are quite a few people without work and little money from Russia, most of them are young people who work online, in sales, real estate, call-center, consultancies, that is, freelancers" , tells us Katerina Krasnevskaya.
"Residents can have their own small business: make cakes, offer cook services, organize events, open small cafes with Russian food, photographers, hairdressers, and beauty and massage services in their own flats, as well as excursion services in luxury and economic boats and catamarans, psychology (Russians prefer consultations in Russian), babysitters from seven euros an hour, dance teachers, rhythmic gymnastics, personal fitness trainers, yoga or whatever you want, cooks or personal drivers who they can combine with maintenance of the house, garden, cleaning the pool, cleaning furniture, cars, windows, which are usually men, and there are also many Russian-speaking taxi drivers in the south. Only very few people are lawyers, doctors, sworn interpreters or approved professors and they can count on the fingers of their hands great investors, of course there are."
Yuri Pickurov, "rebuild" the USSR from youth
Yuri Pitchkurovrecently deceased, founded ten years ago, with the aim of contacting people and especially those fellow citizens of the former Soviet republics, the Centro Info Cultural Tenerife Punto Media, through which he tried to unite all those people from " Russian-speaking countries" to encourage coexistence, also creating a festival that rewarded talent, beauty and solidarity.
Yuri Pichkurov, who could not avoid nostalgia for what the USSR was, stated in an interview with DIARIO DE AVISOS that "we don't want war, we don't want to differentiate between religion, race and political disputes; we want to raise our children in the world, as it was in the Soviet Union."
During his 15 years in Tenerife – he died at the early age of 54 – he was in contact with Russians, Ukrainians, Belarusians, Latvians and Lithuanians who live in the South and "without any problem of nationality", thus setting the example that "the I am the president of the association, I am Russian, and our main patron is Ukrainian", to add that "this is the basis of our peaceful coexistence".
The community of the nationalities of the former Soviet Union in Tenerife will soon have a large Orthodox temple in La Caleta, but they still do not have any Russian education school, a wish of Yuri Pichkurov that he will not be able to see in life: "We have tried to convince the authorities of the need for a Russian school, similar to the German or English one, but we have not received a response", nor have "they responded to the idea of ​​creating a school of talents" pointed out Pichkurov, a faithful defender of rebuilding, starting with the youngest, the old USSR (CCCP).