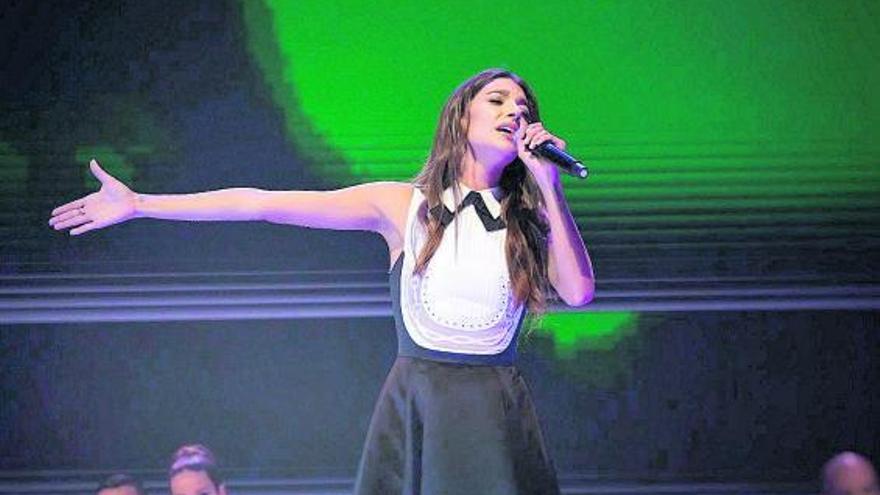 The Canarian singer Ana Guerra (Tenerife, 1994) presents her latest work, What I never told you, at the Maestranza Theater this Saturday, January 22, which will be her debut in this scenic space.
One of the most popular faces of the national musical scene, he has a "deep and versatile voice, a vocation that seems indestructible and photogenicity that is difficult to argue with, as well as the ability to adapt to the demands of very diverse repertoires," said the Maestranza .
Ana Guerra takes the Maestranza stage for the first time to present her latest work, conceived with the pandemic very present and a turning point in the singer's career, who has ruled out the release of a previous album that she had already prepared because, as he has acknowledged, "it wasn't me anymore and you can't lie to the public".
A demanding artist, Ana Guerra appeared on children's television programs in 2002. She was eight years old and already knew, she has said on several occasions, that "she wanted to be a singer." Since then, and while he was rising in the sales rankings and earning gold records with songs like Lo malo or Ni la hora, he has been growing and maturing in collaborations with David Bustamante, Mike Bahía, Alejandro Sanz and Juan Luis Guerra, among others. .
Last November, the young singer from La Laguna acted as master of ceremonies at the long-awaited Dial Awards Gala. After several cancellations, the long-awaited ceremony returned to the Tenerife Fairgrounds to distinguish the best of music in Spanish on an international scale.
During the evening, the former Operación Triunfo contestant starred in several unforgettable moments such as when she went up to sing with Raphael, a tireless artist who received the award from the radio station as a tribute to his entire career. Now, the artist continues with her musical career with an appointment in one of the most special spaces in the country.