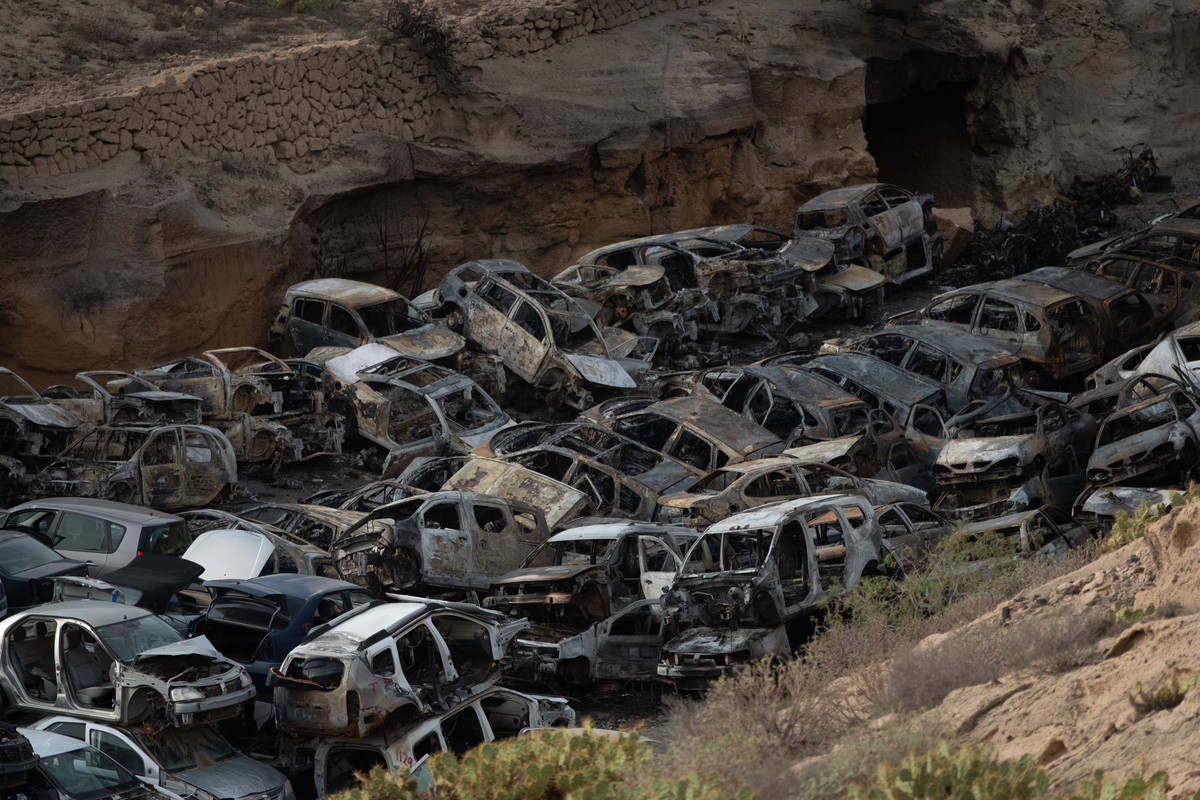 The company Desguaces Insulares SL was fined by the Apmun (Agency for the Protection of the Urban and Natural Environment) of the Government of the Canary Islands, for serious misconduct on September 20, 2020, so since that date, according to the Deputy Minister for the Fight against Change Climate and Territorial Development, Miguel Ángel Pérez, did not have permission to continue carrying out the vehicle dismantling activity in the facilities that it has within the Hermano Pedro ravine, in Granadilla, where on Tuesday there was a terrifying fire due to the fire coming from from some oil deposits near cars that were not yet decontaminated.
Desguaces Insulares was installed in that area in 2007, one after obtaining the permits, after achieving the environmental impact statement, which was renewed every three years, until in 2019 a sanction file was initiated, lacking the authorizations relevant Industry to carry out the activity, which the company appealed through the courts, although, according to Pérez, from that file "the scrapping had to be closed, and it was not."
The sanction of the Apmun entails, apart from the fine, the restoration of the damage caused in the territory, "similar to what happened with the sentence of the Áridos case", recalled the deputy counselor, although in this case the judicial route is the administrative and not criminal.
From the Cabildo de Tenerife they point out that they do not have powers in the matter, beyond the fact that the hydrological channel of the Hermano Pedro ravine could be invaded, "something that initially, when the company was installed in the area, did not happen", they detail from the Island Water Council.
Be quiet
This newspaper wanted to know the opinion of the company, but the administration told us that they would not speak until later, without the owner being able to attend to us. The truth is that the transfer of Desguaces Insulares to the old Maher warehouse and adjoining land, in the Granadilla Industrial Estate, is imminent, perhaps before the end of the month, once, in this case, all the appropriate permits have been obtained, according to confirmed both Miguel Ángel Pérez and Marcos González, deputy mayor of Granadilla.