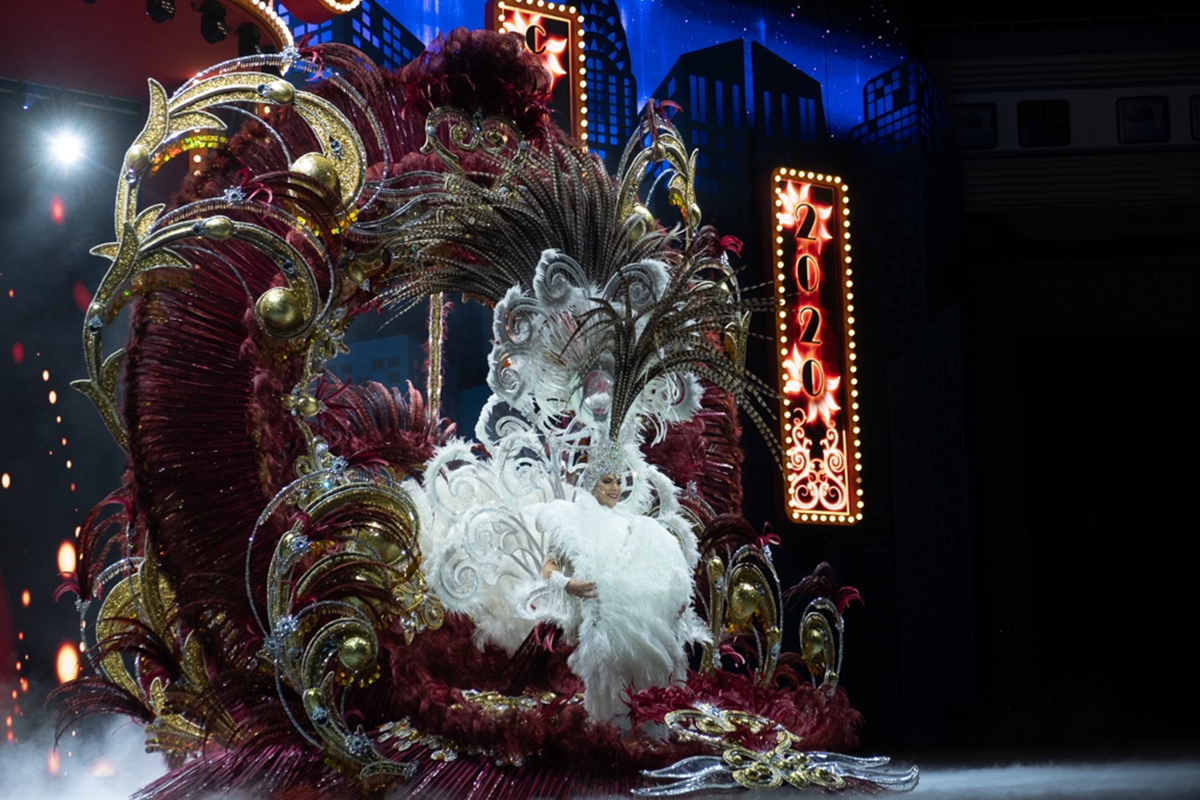 Although uncertainty is what prevails over the dates of Carnival 2022, the truth is that the desire to return to normality is pushing hard, so much so that the total number of aspiring Queens almost returns to figures prior to the pandemic. Thus, there will be 29 candidates who aspire to the scepter of the Carnival of Santa Cruz de Tenerife in its different modalities, after the registration period proposed by the Capital City Council has closed, through the Autonomous Organization of Parties and Recreational Activities (Oafar).
The Party Councilor, Alfonso Cabello, stated that "the Santa Cruz de Tenerife Carnival is in very good health; we are very proud of the 29 aspiring Queens, their designers and their sponsors ".
In this sense, the mayor stressed that "it is a successful call, despite the moments of uncertainty that we live."
For Cabello, "this push reaffirms us in the commitment of all of us who are part of the Carnival", and for which "we work every minute in a consensual manner with the groups, combining work calendars and current health regulations".
The Queen contests of the Science Fiction Carnival will present 11 candidates for adult queen, 10 for child queen and eight for older queen.
Candidates Adult Queen 2022
Open the list of adult candidates Naomi Álvarez, who will wear a design by Jorge González, entitled Estrella, and sponsored by Fuentealta. It is followed by Maite Gutiérrez, with a design by Cavilladó (Carolina and Víctor), called My life. My dream. Euphoria, and the sponsorship of Cortes y Pliegues Tenerife, Folder Papelería and Almacenes Casa Ángel. The third on the list of Fiestas is Jennifer María García, who, with a design by the Asociación Cultural Nira (Arganda), entitled Volver a Soñar, is sponsored by Malidente SLU. Number four is Noelia Adriana Veiga, who will wear a Jonathan Suárez fantasy for the Africa and Victoria Aesthetics Cabinet. On the City Council's list, Idaira Toledo is the fifth candidate and will wear a design by Alexis Santana called Paradiso.
Tania Pérez is chosen to show off a fantasy by Juan Carlos Armas entitled La Monarca, which is sponsored by El Gusto por el Vino. Number seven is Amanda Quintero, who will wear a creation by Tin Quintero (Dressed in the Sun) and who will be sponsored by Ferretería Las Pirámides SL and Ferretería Castro Delgado SL. Jesica Fajardo Plasencia occupies number eight on the list and will wear a fantasy by RP Diseño (Rayco Ramírez Pérez), which will be called Besar la libertad, and will be sponsored by Grúas Torres Fajardo and Bodytime Gym. At number nine is Ruth González, with a design by Santi Castro for the Añaza Carrefour Shopping Center. While the tenth is Yanira Morales, with a design by Sedomir Rodríguez and the sponsorship of the Alcampo La Laguna Shopping Center. The list is closed by Marta González, who will wear a design by Daniel Pages entitled El cielo de fondo, sponsored by McDonald's and El Día-La Opinión de Tenerife.
Children Queen Candidates 2022
The 10 children candidates are: Irene Reyes, designed by Patricia Ramos and sponsored by the Salon de Peluquería y Estética, Taller Socas Cruz and Loli Manualista y Artesana; Sara Ortíz, with a creation by Ruymán Pérez and sponsored by the Santiago del Teide City Council; Leyre González, with a fantasy by Carlos David Afonso, and sponsored by Restaurante Abordo; Dayreli Regalado, with a design by Jonathan Suárez and sponsored by Kiosko La Constitución; Elena Cabello, who will wear a creation by Dani Mena for El Kilo La Camella and Salvaje La Tejita; Vera García, with a design by Alexis Santana; Candela Rodríguez, designed by Ana Isabel Portocarrero and sponsored by Hola El Paso and the El Paso City Council; Valentina Díaz, with design by Santiago Castro, for BP Guamasa and Autostil Premium Cars; María Cruz Asensio, also with a design by Santi Castro, this time for Bar El Cine, and Ainhoa ​​Díaz, with a fantasy by David Hernández.
Candidates for Queen of the Elders 2022
In the case of the candidates for the senior contest, the eight who aspire to the title are: Francisca Navarro, designed by Carlos David Afonso and sponsored by Turismo de Arona; María Magdalena Hernández, with a design by the Cultural Association of the Nira Carnival (Arganda) and the support of the Los Realejos City Council; Juana Pérez, who will wear a creation by Alexis Santana, for Zona Comercial Abierta Santa Úrsula; María del Carmen Ramos, designed by Alfonso Jesús Baute and sponsored by the Centro de Terapias Alternativas Orotherapias; Ángeles Ramos will wear a creation by Antonio Santos, for El Corte Mágico; Evelyna de la Fuente, designed by Santi Castro and sponsored by the Granadilla de Abona City Council; Candelaria Goya, with a fantasy by David Hernández and with the sponsorship of the El Sauzal City Council, and designer David Hernández closes the list, who will present a candidate for the Villa de Arico City Council, although his name does not appear on the list.
The Queen contests that will be held at the Tenerife Fairgrounds will include the witness of Naomi María Cabrera Pulido, Antonia Garrido Francés and Ylenia Rodríguez Domínguez, the court of Guardians of the Scepter who guard the royal staff from the show Santa Cruz Corazón del Carnaval, the program that closed the 2021 edition.