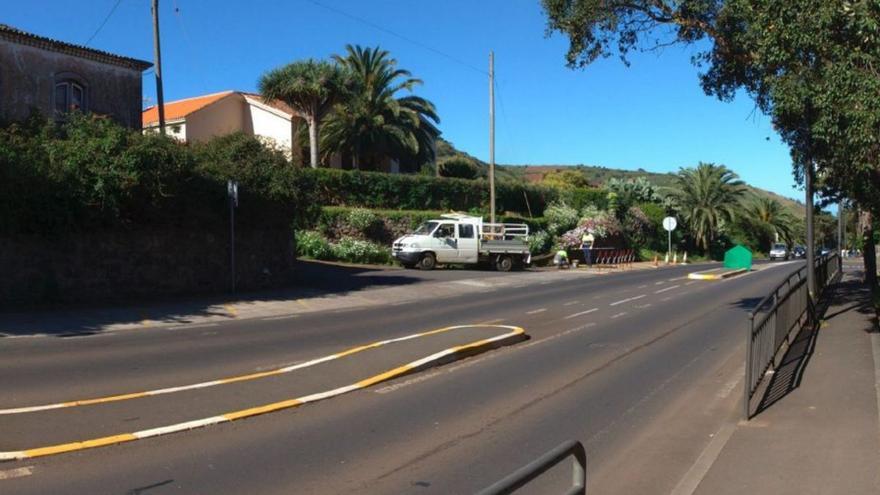 The Roads area of ​​the Tenerife Council invest 442,497 euros in improving road safety at a black point on the TF-13 in the surroundings of the Tegueste Secondary Education Institute (IES), the Los Laureles Sports City and the headquarters of the Canary Foundation for People with Deafness and their Families (Funcasor). This action foresees new traffic lights, more sections of sidewalks, sidings for school buses and a landscaped median that will prevent dangerous maneuvers in a space highly frequented by pedestrians and vehicles.
The first vice president and counselor of Roads, Enrique Arriaga (Cs), highlights the importance of a remodeling that responds to an old citizen demand: «For years the neighbors and the educational community had demanded a solution to the circulation in this conflictive area, and with this action we attend to their requests. It is a fundamental artery for the connection of the municipalities of Tegueste and La Laguna. A road with a high density of traffic, both pedestrian and road traffic, through which more than 18,000 vehicles circulate daily ".
The General direction of traffic considered in 2017 that the area where the works will be carried out was a black point for the island. The insular director of Roads, Tomás Félix García, anticipates that "the works will begin in January and it is estimated that they will be completed in mid-2022".