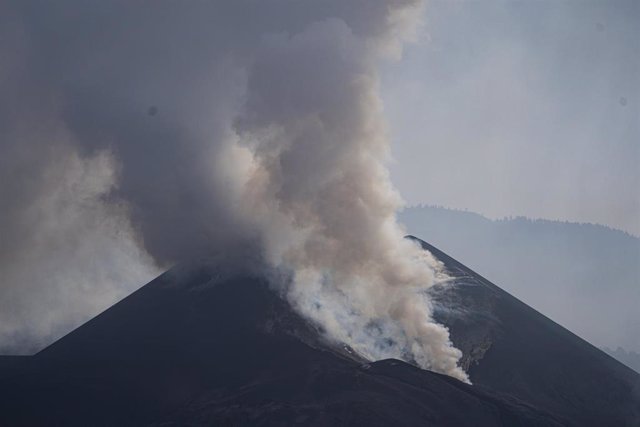 Smoke cloud from the Cumbre Vieja volcano, on November 24, 2021, in Los Llanos de Aridane, Santa Cruz de Tenerife, Canary Islands, (Spain). The Cumbre Vieja volcano, which began to roar on September 19, has already destroyed an area of ​​more than – Pau de la Calle – Europa Press
SANTA CRUZ DE TENERIFE, Nov 28 (EUROPA PRESS) –
The scientists who monitor the evolution of the volcanic eruption on La Palma on a daily basis have found that it will exceed 84 days and the forecast is that the eruption will not end in the short term.
The deputy technical director of Pevolca, Francisco Prieto, indicated at a press conference that everything suggests that the volcano exceeded the 84 days that the eruption of the Tajuya volcano lasted in 1585, even the 82 that the eruption of the Martín volcano lasted in 1646.
Francisco Prieto added that the eruption has already lasted 70 days and in principle the forecast is not that it will end in the short term. And as for the affected surface, he pointed out that this eruption has long exceeded that of previous eruptions.