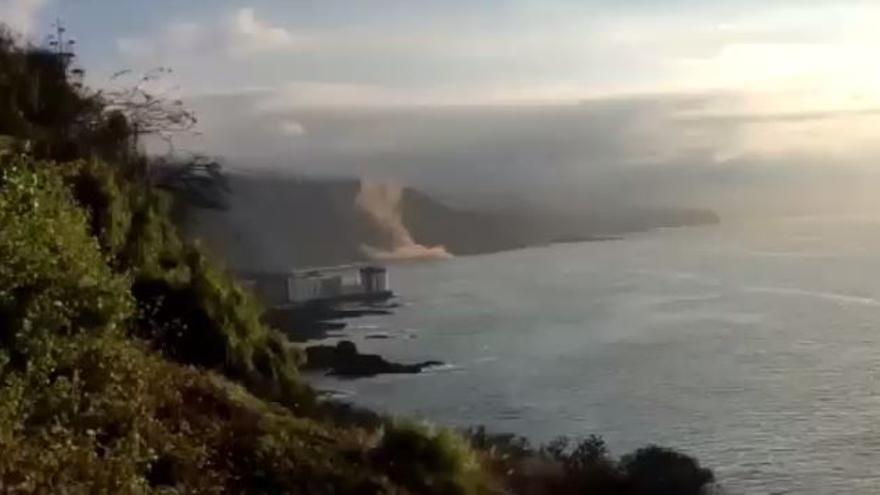 There was hardly time to capture the images of the detachment that has occurred in the coastal area of El Sauzal, specifically in The Garañona.
The collapse on the Sauzalera coast could be captured by several people from the neighboring municipality of Tacoronte, and although the videos are spectacular, fortunately there is no need to regret personal or material damage.
The rockslide occurred on Wednesday afternoon and emergency services and the Local Police were alerted to cordon off the area affected by the collapse.
These types of landslides are common in the area, which is why the access has been closed for a long time.