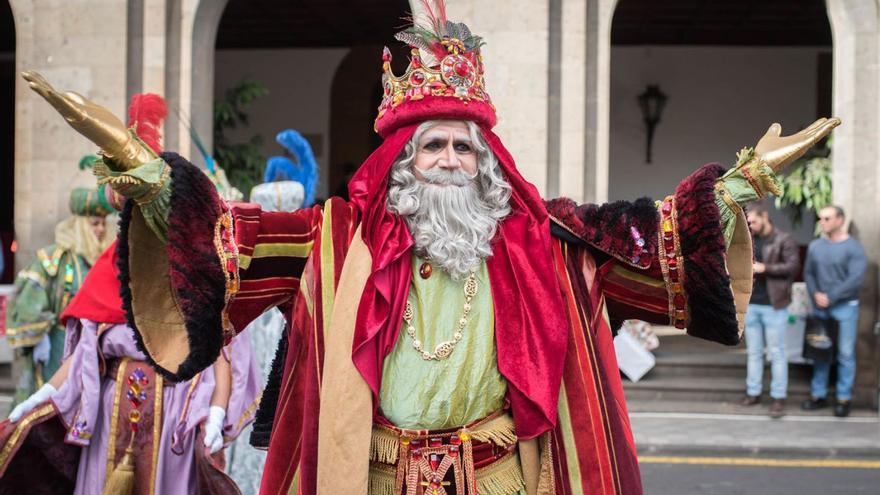 The Christmas program of La Laguna and, in particular, the events that take place around the Three Wise Men are beginning to be elucidated. The city ​​Hall announced yesterday that Their Majesties of the East will set up a "base camp" in the La Constitución park, in La Laguna, to expedite the delivery of gifts "to the children of the Canary Islands." For nine days, prior to the visit that Their Majesties will make on January 5 to each of the six districts of the municipality, several of their pages will be in charge of preparing the packages in this space, converted into a magical logistics center – full of music , theater and acrobatics– where the little ones can go to enjoy various activities and deposit their cards.
The Party Councilor, Badel Albelo, reported in a press release that the gates of the camp will open on December 22 and, although access will be free, you must have a ticket, available through the platform www.mueveticket.com. "This is a very special initiative to keep the illusion alive despite the limitations that still remain due to the pandemic, with a program of events for the Christmas holidays organized according to health regulations and recommendations," he specified.
A hundred people will be in charge, until January 4, of offering "a multitude of activities" designed for the little ones in the La Constitución park, which will have limited capacity, with a maximum capacity of 750 people, to be renewed every two hours. "Although the pages will be able to collect letters, the children will also be able to deposit them in the royal mailboxes that will be placed in this place and in other parts of the municipality," they detailed this Tuesday from the Lagunero Consistory.
Albelo stressed that «The priority» of the area is «to extend the magic of the Magi beyond the visit of January 5 and the old town, and we have everything practically ready to achieve it ». Although the details will be released "imminently", he advanced that the programming will reach the six districts of La Laguna "so that families do not have to travel to the center and crowds are avoided."
The mayor indicated that royal mailboxes and magic cabins will be placed in different entities so that the little ones can deposit their letters and enjoy various activities close to home, prior to the visit of Their Majesties, on January 5. That day, Melchor, Gaspar and Baltasar will once again visit each of the districts to greet the minors and collect first-hand the letters that are pending. As highlighted by the councilor, the purpose is that "magic reaches each of the corners of La Laguna in a safe way for citizens."