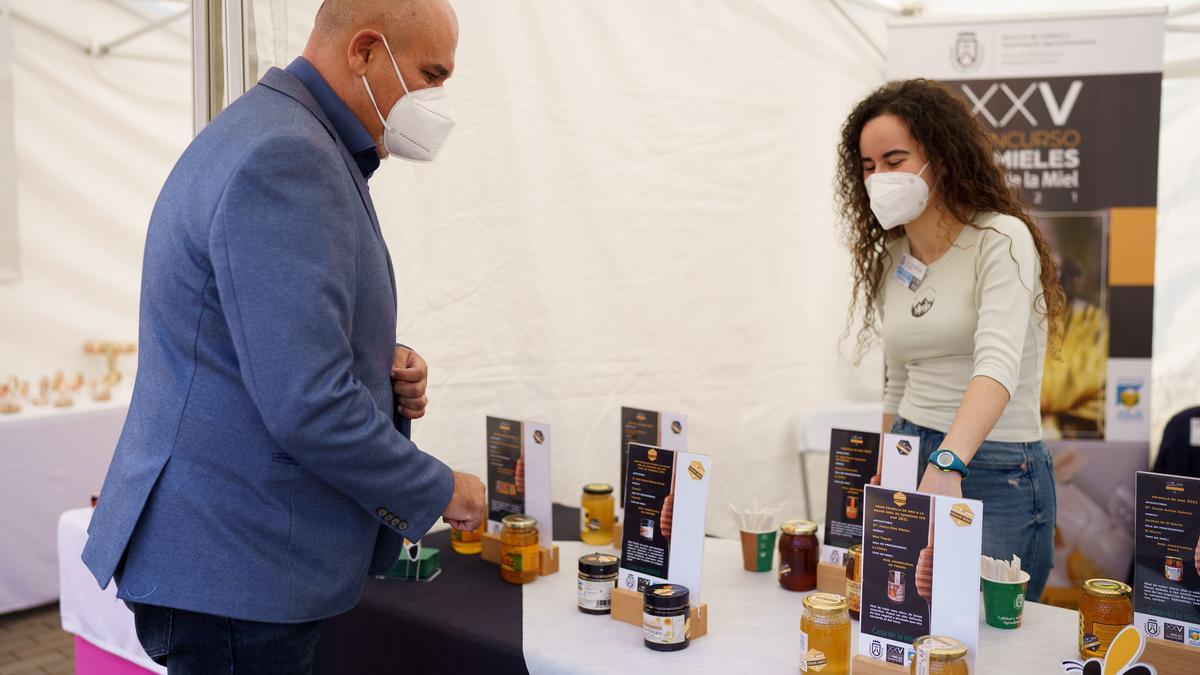 The regional honey contest Casa de la Miel de Tenerife in its 25th edition has awarded as the best honey from the Canary Islands with Protected Designation of Origin (PDO) to Tenerife Juan Jesús Ramos Fariña and without PDO to the palm tree Jesica Díaz Afonso.
Specific, The Gran Celdilla de Oro for the Best Honey of the Canary Islands 2021 with PDO went to the Tenerife beekeeper Ramos Fariña, who presented a monofloral chestnut honey from the Tenerife brand Oromiel.
While Díaz Afonso received the Gran Celdilla de Oro for the Best Honey of the Canary Islands in the category without PDO thanks to a honey produced in Fuencaliente. A total of 57 honey samples were presented at this edition, of which 31 came from Tenerife, 12 from La Palma, 4 from El Hierro, 5 from La Gomera and 5 from Gran Canaria.
The island councilor for Agriculture, Livestock and Fisheries of the Cabildo de Tenerife, Javier Parrilla, highlighted "the 25 wonderful years of history of this contest", where the "Denomination of Origin of Tenerife has a fundamental presence", and with which " this year we honor, but for its own quality, La Palma honey ".
The awards ceremony took place at the Casa del Vino de El Sauzal and was attended by the insular councilor as well as the president of the DOP Miel de Tenerife, Pablo Pestano Gabino; and the mayor of El Sauzal, Mariano Pérez.
The head of Agriculture also insisted on the need to continue defending the honey from Retama del Teide, "which is one of the fundamental values ​​that the National Park has for its sustainability and environmental sustainability."
Ramos Fariña said he felt "lucky and happy", because this award "is the reward for a whole year of work", something that "encourages him to continue doing things well."
Díaz Afonso, for his part, assured that this award is "a great pleasure and a great incentive" to continue with his beekeeping activity and emphasized the importance of beekeeping worldwide, stating that "without it most plant species would disappear ".