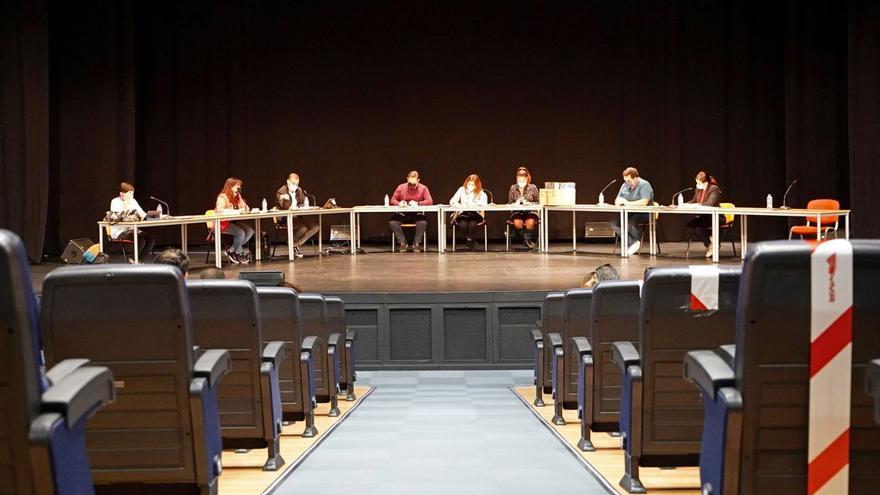 Previously, the spokesperson of the Popular Group, Águeda Fumero, withdrew the amendment to the local government proposal through which, to the amount to pay the sentences, added 5,738,488 euros – subsidy to the Fishermen's Association, electrical improvements , furniture equipment, street works, asphalting plan and trade subsidies -, up to 10,238,488 euros.
CC maintained its deletion amendment to this credit modification file, which it defined as "a paripé", after announcing that it stands apart from any proposal from the Mayor's Office on the use of the 94,314,720 euros of the Treasury Surplus for general expenses. Criticizes the lack of information on the development of the actions approved in June in a similar file and the breach of the agreement reached in October on "how to continue managing these funds," says councilor Yaiza Arteaga.
This amendment had the votes against the municipal government and the councilor of Sí Podemos Arona, but those of CC, PP, Cs and CxA, along with six of the PSOE, finally forced the government team and Sí Podemos to support the proposal nationalist.
Indiscipline in the group
The mayor of Arona, José Julián Mena, warned the opposition that "the Treasury Remnant is there to invest, to support the fishermen, to pave the streets, reform the sports facilities (El Fraile), create others that the neighbors demand (Cabo Blanco) and generate economy and employment, improving all the nuclei ». He clarified that the suspension of tax regulations that allow these investments "is not eternal and public resources are to improve the lives of neighbors, not to be deposited in banks paying interest."
Mena recalled that his proposal included "a set of aid, such as the Fishermen's Association, and works worth 14 million, such as the paving of streets or sports facilities." The municipal government does not hesitate to assure that five PSOE councilors (José Luis Gómez, Juan Sebastián Roque, Dácil León, Yurena García and Pura Martín) "broke the voting discipline" of the Socialist Group, joining the Canary Islands Coalition, Popular Party, Citizens by Arona and Ciudadanos. "All had defended in the past works and aid against which they have voted today."
After calling the responsibility of each councilor, the mayor stressed that "by refusing to vote in favor of 18.2 million euros, they are still installed in a permanent power struggle, in which they are not thinking about the people, about the neighbors . Above the initials of each one are the interests of the Fishermen's Association, cultural groups, residents of Los Cristianos, Cabo Blanco or Arona casco. By voting no, what they are doing is punishing the neighbors »,
What remains pending
Mena's proposal included 23 actions, such as the adaptation of the Los Cristianos Cultural Center to the Technical Code, the commissioning of the thermal pool of the El Mojón Functional Diversity Center, the pavement of Arenales Street (Los Cristianos), the completion from Trinidad Street (Valle San Lorenzo), the conditioning of the natural grass in the Antonio Domínguez stadium, the improvement of the municipal facilities in Palm-Mar, the Los Asientos recreational area (urban area), the municipal asphalt plan (includes Chayofita Avenue), the drafting of the project for the new House of Music for the Municipal School, the La Trujilla sports complex (with swimming pool) and the police station in Cho, demolish the Maruchi schools, pay the pending certification of the sports center in Valle San Lorenzo and the subsidy to the Brotherhood of Nuestra Señora de las Mercedes de Los Cristianos. |