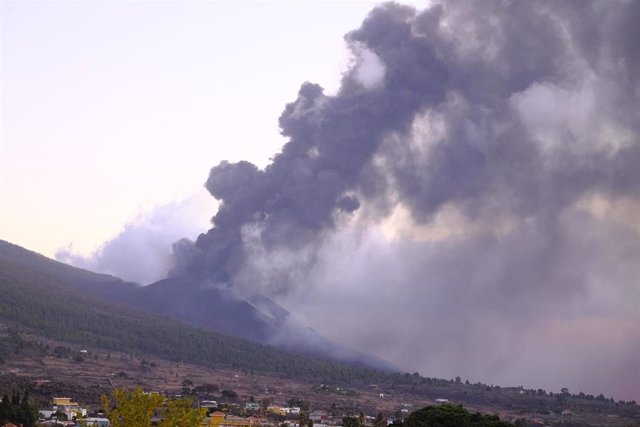 One of the eruptive mouths of the Cumbre Vieja volcano, on November 7, 2021, in La Palma, Santa Cruz de Tenerife, Canary Islands (Spain). The eruption of the Cumbre Vieja volcano has completed 50 days active in the central hours of this Sunday without there being any dat – Europa Press
SANTA CRUZ DE TENERIFE, Nov. 9 (EUROPA PRESS) –
The General Directorate of Security and Emergencies of the Government of the Canary Islands has announced the end of the 'extremely unfavorable' situation of air quality due to PM10 particles on the island of La Palma.
The General Directorate has adopted this decision based on the information available and in application of the Special Plan for Civil Protection and Attention to Emergencies due to Volcanic Risk of the Canary Islands (Pevolca).
Specifically, the 'extremely unfavorable' situation for PM10 particles ends in the municipalities of Tazacorte, Los Llanos de Aridane, El Paso, Tijarafe and Puntagorda and remains in an 'unfavorable' situation with values ​​in the moving average between 50 and 100 micrograms per cubic meter.
It is recommended to reduce prolonged and energetic activities outdoors and perform them indoors or when air quality improves, as well as to consult the information on air quality evolution at the following web address: https: //www3.gobiernodecanarias.org/medioambiente/calidaddel …