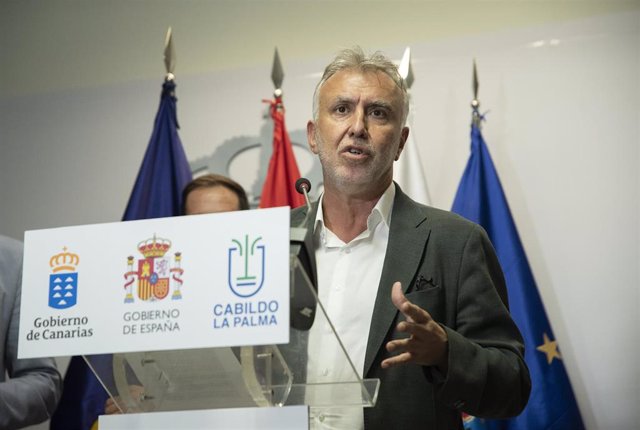 The Canarian president, Ángel Víctor Torres, responds at a press conference after a meeting with the PEVOLCA Steering Committee, October 23, 2021, in La Palma, Santa Cruz de Tenerife, Canary Islands, (Spain). The president visits the island again c – Estefanía Briganty – Europa Press
SANTA CRUZ DE TENERIFE, Nov. 8 (EUROPA PRESS) –
The emergency works for the provision of a fast track between Puerto Naos and Las Manchas de Abajo with the LP-213, which have an investment of 1.7 million euros, will begin tomorrow, Tuesday and will last approximately one month.
This has been announced by the president of the Canary Islands, Ángel Víctor Torres, who has appeared before the media together with the Minister of Transport, Mobility and Urban Agenda, Raquel Sánchez, who will continue with his visit to the island tomorrow Tuesday.
The president assured that they will try to get the works done "in the shortest possible time" and added that they will work "every day" to maintain connectivity in this area of ​​the island, which is very close to the washings, in the exclusion zone.
(THERE WILL BE EXTENSION)