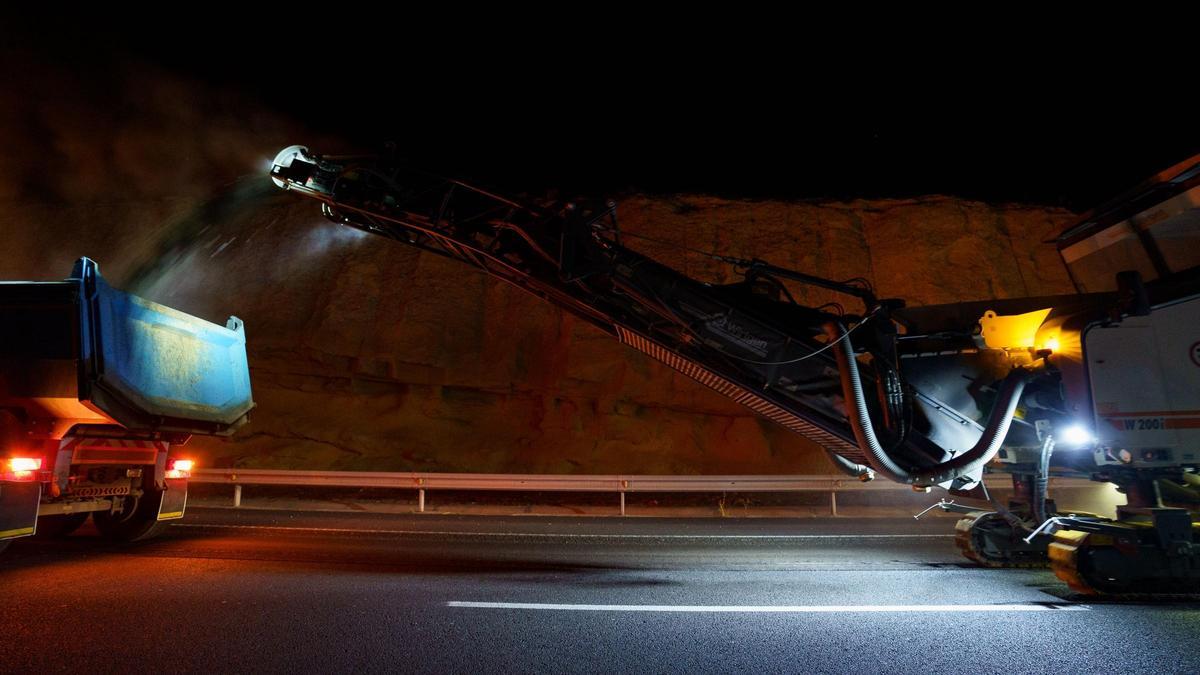 The Roads and Mobility Area of ​​the Cabildo de Tenerife continues with the process of resurfacing of the TF-1, that will arrive during the next week at link of Saint Eugene, between kilometer points 78.3 and 76.3, in the direction of Santa Cruz de Tenerife.
In a statement, the Insular Corporation noted that The links of Playa Fañabé (76), Costa Adeje (78), Adeje (79) and San Eugenio (75) will be affected.
In this way, the corresponding detours for each of these exits will be signaled and reported in order to guarantee safety in night traffic.
The first vice president and councilor of the area, Enrique Arriaga, has celebrated that the works "maintain a constant rhythm and already show, in some sections, the notable improvement of the road for driving despite the fact that the final layer is still missing in them".
In addition, he stressed that "this resurfacing not only seeks to improve the comfort of the drivers, but also represents a key bet for their safety".
The work will be carried out between the night of Sunday the 7th and the morning of Friday the 12th, from 10:00 p.m. to 6:00 a.m., to avoid inconvenience to drivers. The traffic diversion will be made before the section of action towards the capital, so that all vehicles will circulate on the same road with a single lane in each direction.
Regarding the detours, until Tuesday the vehicles that circulate in the direction of Santa Cruz de Tenerife and wish to access any of the affected areas must continue to the San Eugenio junction (75), where they can make a U-turn and return in direction Santa Cruz to your destination.
As of Wednesday, the day on which work will begin in San Eugenio, those who travel in the same direction and want to access any of these areas must make the U-turn at the Playa de las Américas link (73).
Likewise, vehicles seeking to join the highway in the direction of Santa Cruz from any of the closed junctions should exit towards Guía de Isora to the junction of La Vera and Playa San Juan (87), to make a U-turn and circulate towards the capital.