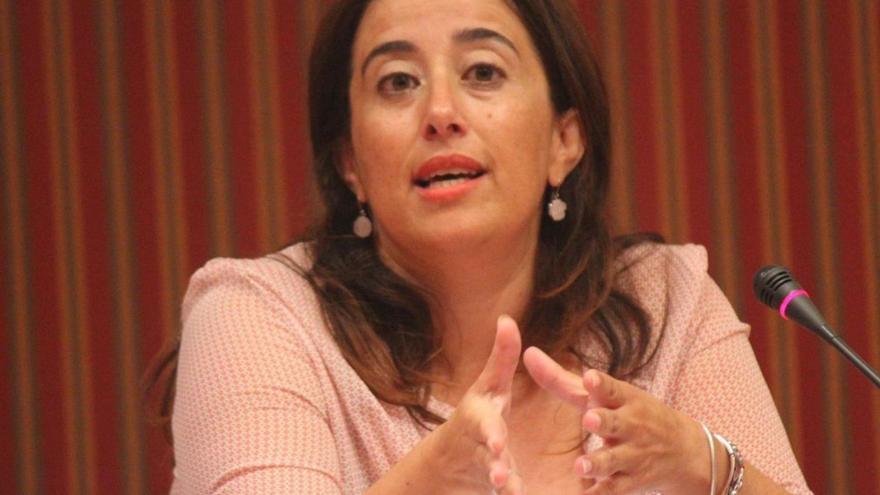 Why is it important for Tenerife to have this protected natural area, Anaga, with the category of Biosphere Reserve? How does this title, which turns 50 years old, influence the management of the new paradigm of sustainable tourism to which it seems appropriate to address?
The Macizo de Anaga is an extraordinary place that UNESCO recognizes as a space with unique characteristics in the world because it allows us to identify a territory that its cultural and natural strengths make special. If the definition of ecotourism and that of the biosphere program are reviewed, both seem to go hand in hand, that they have been created in parallel. Ecotourism, as a new development model for the sector, seeks to bet on the cultural and natural heritage and, in addition, to enhance the economic wealth of the people who inhabit it from the premise of sustainability. For its part, the biosphere program goes along the same lines and for this reason it is very important how both ideas converge.
What makes Anaga different, who has been six years old this summer since being declared a Reserve?
The Islands and their biogeographic region, Macaronesia, make up a unique environment on the planet; Anaga's case adds great value to UNESCO's program, in particular, and to the world, in general. You just have to take a walk through the Massif to see its great biodiversity. Without a doubt, Macaronesia is an environmental value with great endemisms and the Canary Islands are a jewel for biology in this sense.
How can the progressive depopulation of these areas be tackled? This is considered one of the great problems in areas such as Anaga with a marked rural character.
Depopulation is one of the great problems and affects negatively due to the loss of the ethnographic values ​​of the area but also the natural ones, as is the case with traditional agriculture. It is not about the amount of population residing in the space, but about the need for people to maintain activity in areas inhabited by man to avoid the loss of natural and cultural heritage with the exodus. It cannot be ignored that the inhabited territories contributed cultural, economic and social wealth, while depopulation causes the loss of a very important intangible heritage. This phenomenon is worrying and occurs a lot in southern Europe.
Anaga has had this recognition since 2015 and is four years away from a review. Do we comply? Is there anything to improve?
UNESCO's Mab program in Spain is organized around a committee with two consulting bodies. One of them is a scientist and the other a manager. The first is the one that appraises compliance with the program. It remains for us as a board of directors to work in cooperation with all reserves and transfer knowledge and failures so that colleagues value our reports. In 2025 it is time to review Anaga's declaration and it will be the Canarian representative who will assess this evolution.
Are festivals like Biofest Tegueste necessary to value these spaces? Why? What would you highlight about this event held for the first time?
Any cultural and social activity that works at a specific moment or over time so that we think about where we are and where we want to go, I find it very interesting. The festival formula and its relationship with culture can lead us to this collective reflection. This is the first year but I am sure it will be inspiring for future editions. The cultural part is very important and that is why it is key to promote this type of action.
He has intervened by video conference at the closing with the conference Celebrate life, celebrate the value of being a Biosphere Reserve.
I have tried to explain the role that this declaration plays in monitoring the protection of the territory and its relationship with the people who live in these natural spaces. Likewise, I have raised the need to maintain a sustainable, consensual and shared line of work between technicians, politicians and businessmen in order to achieve greater significance for the territory and with a view to its socio-economic development.
The Canary Islands have seven differently protected areas. Do you think we will be able to take advantage of this international recognition to position ourselves as a differentiated tourist offer within the parameters of sustainability?
As president of the Council of Managers of Spanish Biosphere Reserves, I cannot make a statement in this regard and I am sure that areas such as tourism control this type of data much better. But from the perspective of sustainability, what is clear is that the Canary Islands provide the national and global network with a unique space; Giving this value to tourism by incorporating culture, sustainability and economic feedback to the primary sector is one more part of the symbiosis between ecotourism and reserve that I mentioned earlier. The Canary Islands, due to its cultural and natural value, is in the first line of departure from the great commitment to ecotourism. It has it all, since it can combine the traditional model of the sector and a new exit towards ecotourism as a more sustainable development model.