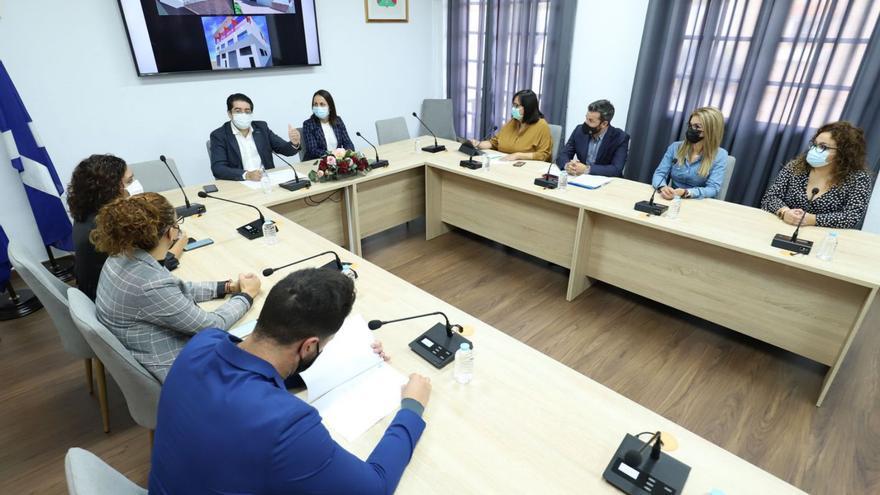 The mayor, Esther Morales, and the island president presided over a meeting that was attended by the municipal government and the third vice president and counselor of Social Action, Marian Franquet; the Minister of Employment, Socioeconomic Development and Foreign Action, Carmen Luz Baso, and the Minister of Municipal Cooperation and Housing, Zebenzuí Chinea.
Morales expressed his gratitude «to the president for remembering this region, for enable you to develop in terms of training and employment opportunities». He did so after highlighting that this visit allows the presentation of two important projects
The other affects the El Tanque Geriatric Residence. Pedro Martín said that he is joining, for the first time, the Cabildo agreement with the Autonomous Community in matters of dependency and promotion of autonomy, which has allowed the creation of 12 places to serve older people who need it. Marian Franquet indicated that "this is the first time that the municipality has arranged public places, which is very significant. There are more than half of the places, twenty, twelve: ten residential places and two during the day, "said the counselor.
Martín detailed investments made by the Council in the municipality, including 234,872 euros to develop an employment project, the occupational center for people with disabilities or improvements in the infrastructure against forest fires in Erjos and San José de los Llanos.