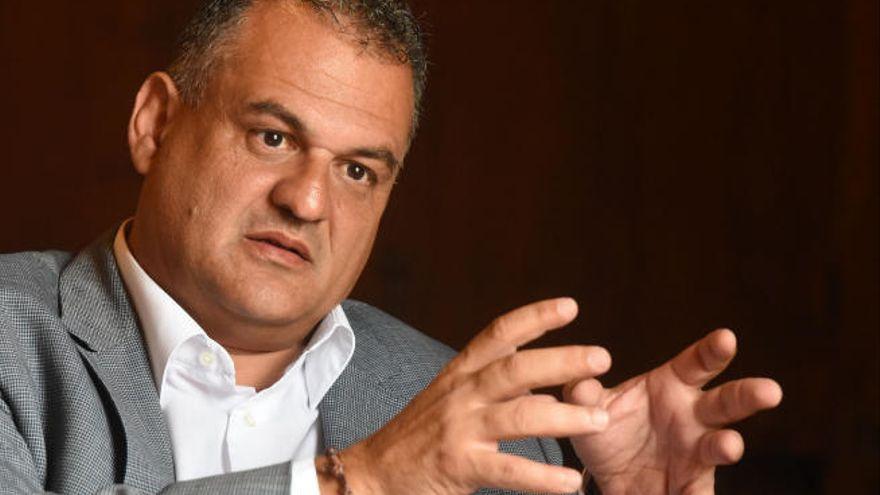 The magistrate of the Court of Instruction number 2 of San Cristóbal de La Laguna, Maria Celia Blanco, has decreed the provisional dismissal of the procedure known as Cranes case which is being pursued against the former mayor of the Canary Coalition, Jose Alberto Diaz, as well as against the councilors of the same nationalist formation, Antonio Miguel Pérez Godiño, and Rosario Hernandez Eugenio.
The judge considers that "there are no indications of prevarication in the two decrees that allowed a loan of 120,000 euros to the company Grúas Poli with the aim of rescuing the municipal vehicle withdrawal service.
This judicial order, that Radio Club Tenerife has advanced today, confirms for the second time the exoneration of the councilors of any type of criminal responsibility.
The first was revoked by the Provincial Court of Santa Cruz de Tenerife on understanding that the magistrate should call the municipal technician as investigated Alejandro Cordero Diaz and that, furthermore, the dismissal of the rest of those investigated had not been substantiated.
Now, and as in the first order, the magistrate is based on the resolution of the Second Chamber of the Supreme Court that filed the charges against the senator of the Canary Coalition, Fernando Clavijo, to shelve, again, this case that is It was prosecuted in May 2017 after the complaint filed by the now socialist councilor and senator Santiago Pérez – then in the ranks of Por Tenerife – and Unidos se Podemos.