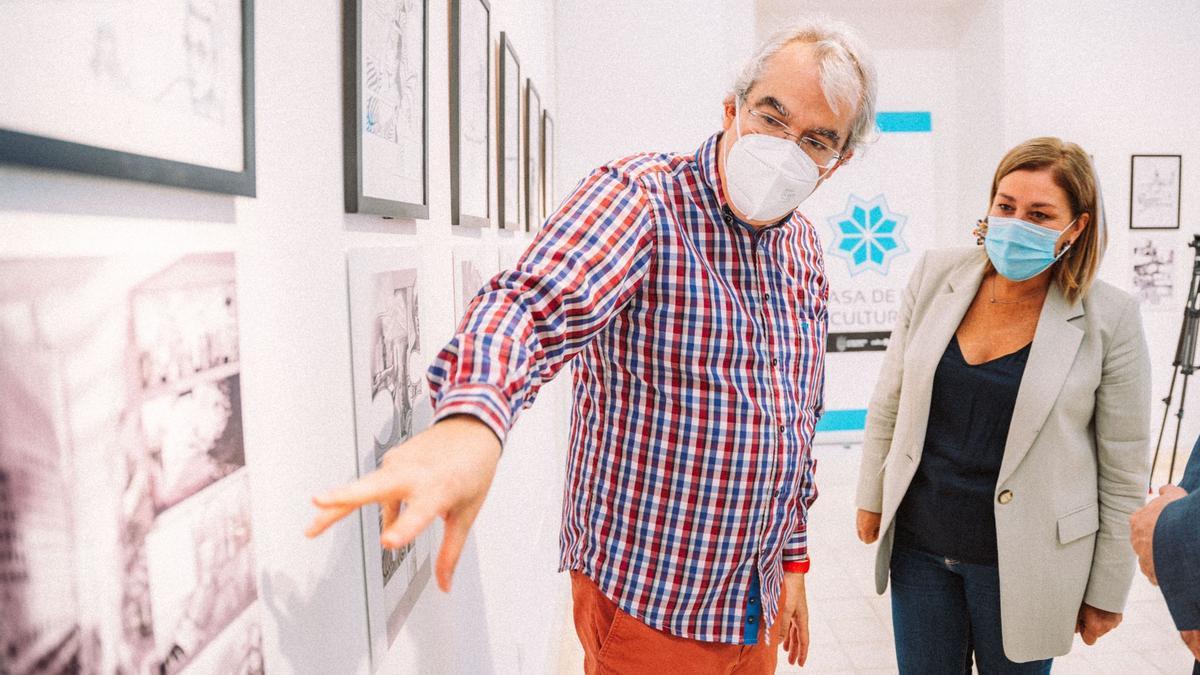 "Looking at Caesar" is a cultural proposal that starts from Tenerife International Comic and Illustration Fair and that arrives in Arrecife as the final stop of a tour of all the islands.
The work of Ruben Armiche (Las Palmas de Gran Canaria 1973) tells in episodes of a comic the life of César Manrique "without ignoring the controversy", as noted in the brochure for the exhibition "Looking at César".
Not only is César's life discussed in this exhibition, but also about the creative process of the brilliant artist from Lanzarote, "the fear of controversy is parked and a story is made that avoids the idealization of the character, reaching out for reflection" , according to the author himself points out.
This morning the mayor of Arrecife, Astrid Pérez, attended the inauguration at the Casa de la Cultura Agustín de la Hoz and visited with the author the 19 original framed comic strips and the more than twenty printed panels of final comic art.
Rubén Armiche graduated in Fine Arts from the University of La Laguna and is a multidisciplinary artist, painting, sculpture, illustration or shorts are part of his professional concerns. In 2018, influenced by the XV edition of the Tenerife International Comic and Illustration Fair, he decided to resume the narration in vignettes and began to draw Mirando a César.
The exhibition will be open until November 14 from 9:00 a.m. to 2:00 p.m. and from 5:00 p.m. to 9:00 p.m.