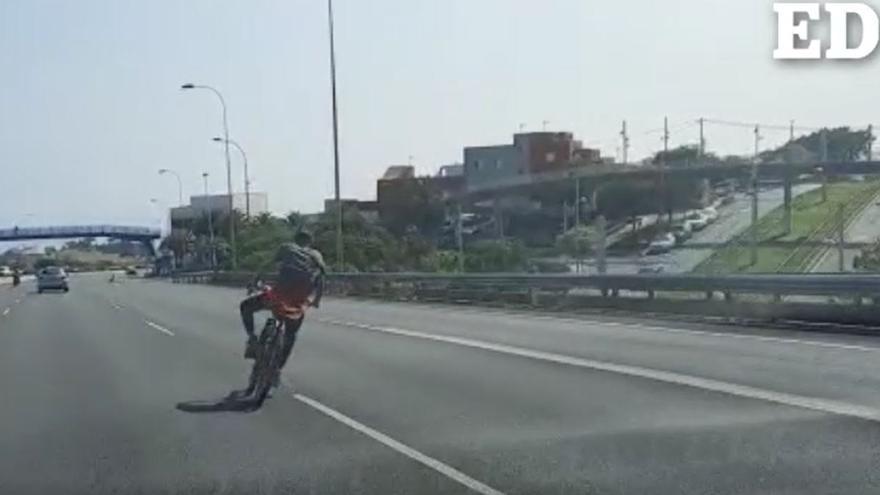 The recklessness of a cyclist has put his own life and that of many users of the North Highway at risk. Tenerife (TF-5) this Wednesday at noon in an event that it could end in a real tragedy. A young man decided to go out on a bicycle and ride along the lanes of the TF-5 from La Laguna in the direction of Santa Cruz, but instead of doing it along the hard shoulder (which would not be allowed either) he pedaled using all the lanes along the aforementioned road, making "eses" and, even, greeting the vehicles that managed to pass him. What's more, he was not wearing a helmet.
Their dangerous maneuvers -recorded in the video that accompanies the information at 1:30 pm- made most of the drivers have to slow down to avoid a possible accident in case of being run over due to their arbitrary maneuvers.
The driver managed to descend several kilometers although at the moment it has not transpired at what point he left the TF-5 in a U-turn to get into some of the exit branches.