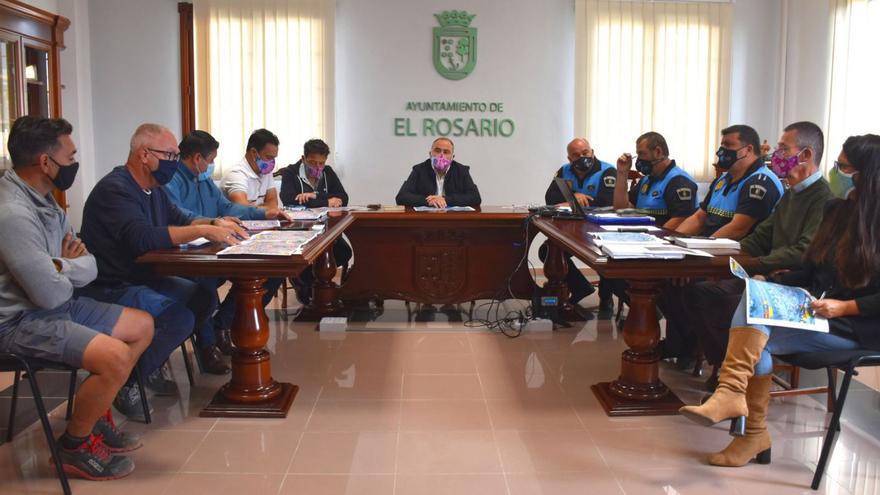 The Consistory hosted a coordination meeting on Thursday. The mayor, Escolástico Gil (IR-Verdes), appreciated the importance of this project, which benefits from an investment of 1.4 million euros and that it is "essential to improve the water cycle and leave behind the breakdowns of the hydraulic network and the waste that they entail, the lack of pressure in homes and water cuts. The first mayor acknowledged that the works will cause inconvenience to residents, "but it is the only way to stop patching the pipes and completely renew our hydraulic system to make it efficient and provide a quality service to citizens."
«In this first phase of the work, only residents of Magallanes and Oquendo streets and the affected section of Juan Sebastián Elcano will be able to travel on the road, solely and exclusively, to enter and leave their homes, for which, as As the work is carried out, movable plates will be installed to allow the access of vehicles to their garages ", indicated the City Council.
The work called Improvement of the water distribution network of Radazul Bajo was awarded for an amount of 1,385,120 euros and an execution period of fifteen months and it is the public tender to replace the most important municipal hydraulic network in the history of El Rosario.
This important work, awarded to the UTE formed by the companies AMC Construcciones y Contratas, Excavaciones Bahíllo and Constructora de Proyectos y Obra Civil 2012, will be developed in eleven streets of Radazul Bajo and eight kilometers of pipes will be changed. According to the data provided by the Consistory, the action will redesign, replace and control the operation of the water transport network of about 8,000 meters in length and which serves 1,050 subscribers who consume an average of 16,543 cubic meters of water every two months, which, in summer, it increases to 33,938 cubic meters.