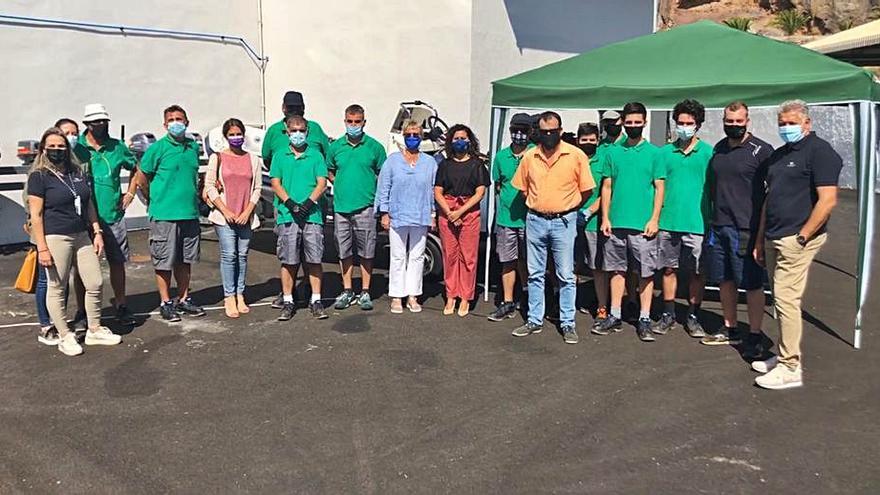 Femete + Industrial promotes the creation of qualified jobs in essential activities for the population such as telecommunications, industrial maintenance and nautical repairs. The intention is that all unemployed groups can qualify to access a quality and better paid one.
Companies linked to the industry could thus contract in the short and medium term and lead the economic growth of Tenerife. A way to diversify the production model and position itself as the engine of recovery.
This has been made clear by the insular counselor for Employment, Socioeconomic Development and Foreign Action, Carmen Luz Baso, during her recent visit to the course on Maintenance of engines and electrical systems of nautical vessels, which has been taught since September in the facilities of a nautical company located in the Fishing Dock of Santa Cruz de Tenerife. The vice president of Femete and Asnáutica, Carmen Fernández Ibars, also participated in this meeting.
Throughout the year, Femete + Industrial students receive training through 73 actions grouped into six areas. So far, it has inserted 23 students and continues with internships in companies.