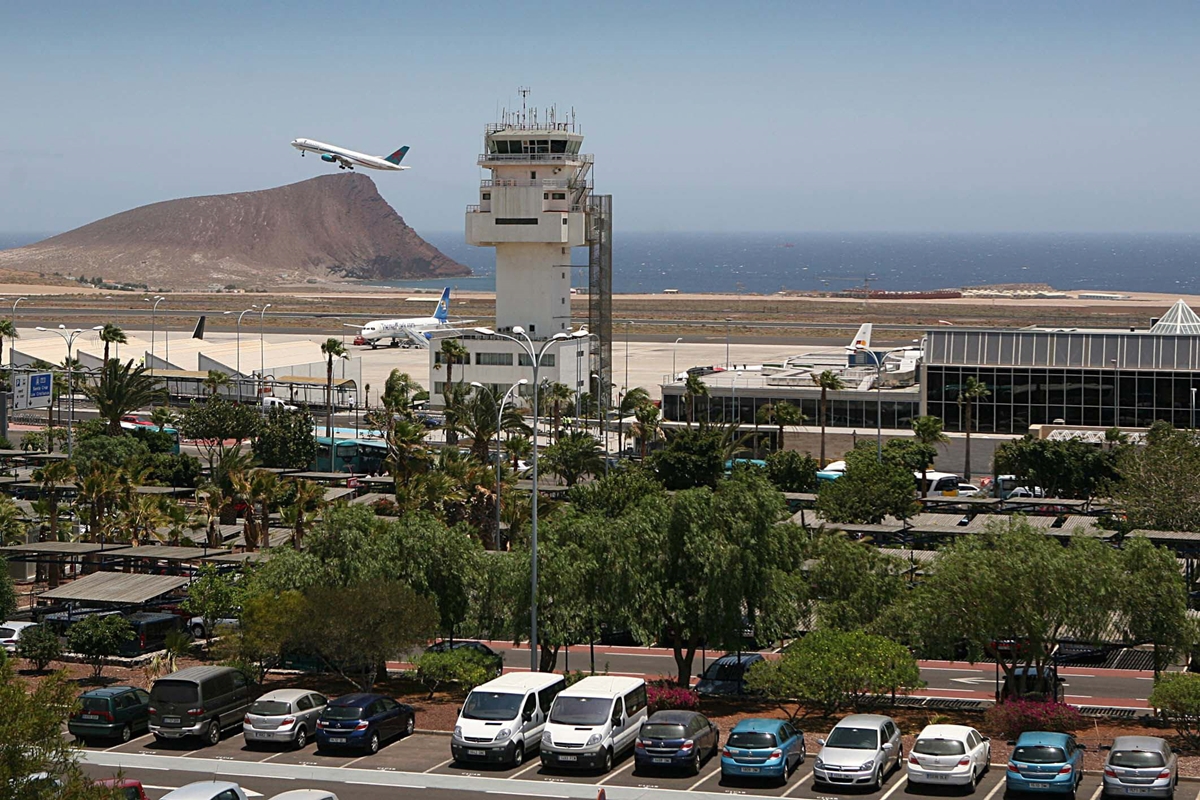 The central government guarantees that "there will be no budgetary limitation" in AENA to undertake the comprehensive reform of the South airport, but it does not confirm that the works can begin before 2026, the year in which the DORA III (Document of Airport Regulation ), which includes investments until 2030 and which includes the construction of the new terminal.
This was indicated yesterday by the Secretary of State for Transport, Mobility and Urban Agenda, Isabel Pardo, after meeting in the capital of Tenerife with the Minister of Transport of the Government of the Canary Islands, Sebastián Franquis; the president of the Cabildo, Pedro Martín, and a representation of the island's economic agents. No AENA executive attended the meeting.
Pardo underlined the "commitment" of the Ministry to monitor the drafting of the project, included in the DORA II (2022-2026), with a budget of 3.4 million euros. "The project has to be the best and AENA will have the necessary budget to do it, for its own interest and that of the airlines," said the Secretary of State, after guaranteeing that it will be executed with "agility and rigor" and with "follow-up shared between administrations ".
"The fundamental key now is that the contracting of the project is carried out under the conditions that Tenerife South requires, whatever the cost," he insisted, and pointed out that the bidding documents will be reviewed "to ensure that the Island will have the airport you need ". In that sense, he stressed that future investments must respond to "the best functionality and the best service."
Regarding the possibility of an advance of the works of the future terminal before 2026, Pardo limited himself to saying that they will begin "at the right moment", but he appealed to a strategic planning "in the long term" and not "in phases", as up to now.
priority
The Secretary of State highlighted that the meeting made progress in "budget availability" and "shared follow-up" to promote the "best project in a timely manner", and concluded her intervention by reaffirming the importance for her department of the investments planned in the southern airport: "You have the commitment of this Ministry that the Tenerife Sur airport is going to be a priority."
For his part, Sebastián Franquis described the meeting as "positive" and, after thanking the Secretary of State for "showing his face" with the social agents, he pointed out that from now on "a new stage is beginning" in which there will be "participation and collaboration" of public administrations. Along these lines, he pointed out that the project "is everyone's commitment" and there will be "transparency" with its evolution.
Pedro Martín thanked Isabel Pardo "for having come here and not us to Madrid", and emphasized that it is the moment to define the airport for the next 25 years. After recalling his opposition to DORA II – "I am not satisfied because it is not what Tenerife South needs", he said – he pointed out that "there is work to be done", although he acknowledged that yesterday's meeting had "progress". "Now we will have to sit down again with AENA to define the project together," he said, after recalling that the southern airport is "very profitable."