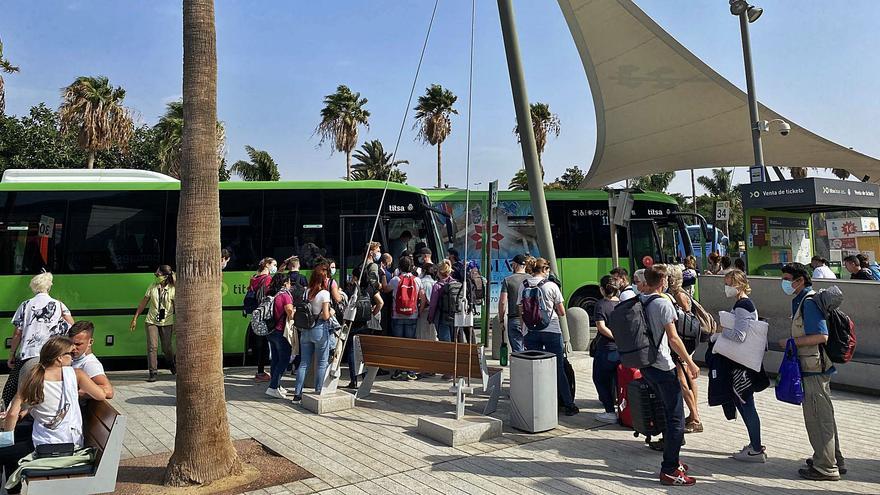 The Insular Minister of Mobility and President of Titsa, Enrique Arriaga, explains that, "with the reactivation of this line, all the aeroexpress lines are back in service (20, 30 and 40), which connect with both airports from the tourist centers of Puerto de la Cruz, the metropolitan area and now, also, from the municipalities of Adeje and Arona, offering a more efficient service for residents and tourists. sustainable".
For his part, the insular director of Mobility, José Alberto León, adds that the commitment made by the Tenerife Council for public transport is firm, since it is "a fundamental and essential service to reduce the problem of congestion that occurs in currently on the island's roads ».
With the resumption of service, 19 trips per direction will be made every day. The fare between Costa Adeje and the airport is 3.7 euros if the trip is paid with full fare and 2.9 euros if it is paid with Ten +; and it is included in the resident and youth monthly passes.
Titsa It also announces the increase in trips on different lines as of Monday, October 18. Thus, three trips are added on working days on line 110, due to increased demand, with new departures from Santa Cruz de Tenerife, at 1:10 p.m. and 5:10 p.m., and from Costa Adeje a trip is added at 15:10 hours.
In the case of line 111, a trip is added on weekdays, at 7:10 p.m., from Costa Adeje. Finally, line 108, on weekdays, adds one departure, from Santa Cruz de Tenerife, to the Los Realejos junction at 12:55 p.m., and another from the Los Realejos junction at 2:10 p.m. The schedule of the lines can be consulted on the web www.titsa.com.